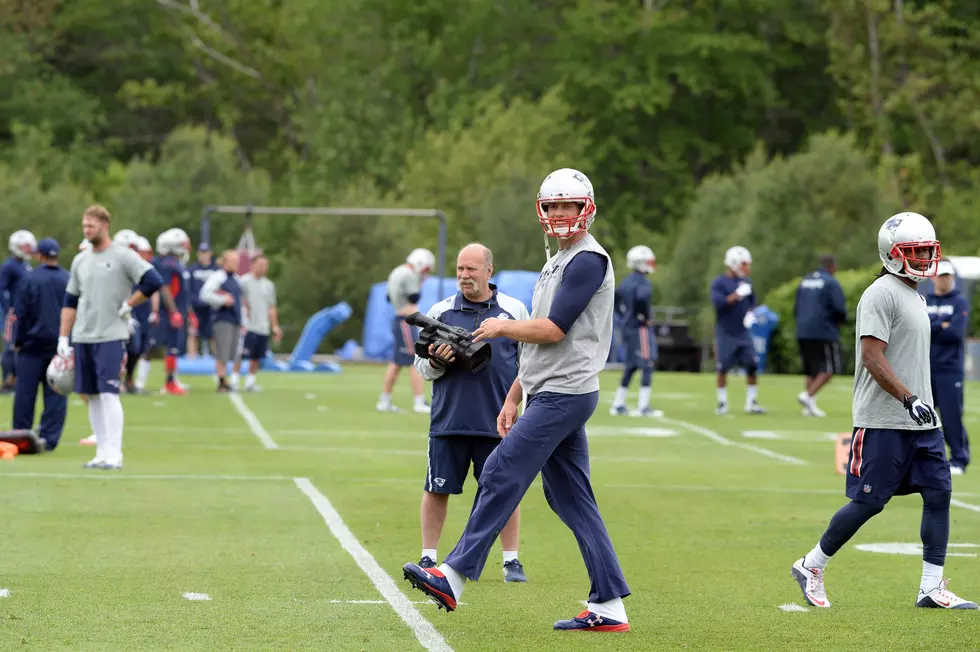 Bill Belichick Yells at Tom Brady During Patriots Practice
Getty Images
Bill Belichick dressed down Tom Brady in front of the entire team yesterday at Patriots training camp.
We first found out about Belichick yelling at Brady in this tweet:
In the video, Belichick lets loose on Brady for calling a run play during yesterday's practice session at Gillette Stadium. Apparently, Belichick gave specific instructions to the GOAT not to call any run plays against the defense for some reason. The coaching staff may have been working on pass defense and needed the reps to do it.
When Brady executed a run play, Belichick walked onto the field with a purpose, waving his hands and yelling at Brady as if the six-time Super Bowl champion was a high school backup quarterback. Brady barked back at Belichick.
The look on the rookies' faces was priceless. They were obviously very uncomfortable to see the Hall of Fame-bound quarterback getting yelled at by the Hall of Fame-bound coach.
My first reaction to the video was that it was nothing but theater, the lesson being that everyone–even Tom Brady–needs to focus on the task at hand each and every moment while at work.
However, by yesterday afternoon, the video had been pulled down from Twitter without explanation, suggesting that maybe the coach really did lose his cool with the usually infallible No. 12.
Either way, there's nothing unusual about players and coaches yelling at one another at the pro level. If you worked with anyone for 20 years, at some point you are going to have a disagreement with each other.
Don't let anyone tell you there is any unusual drama playing out at the site of the six-time Super Bowl champs.
More From WFHN-FM/FUN 107