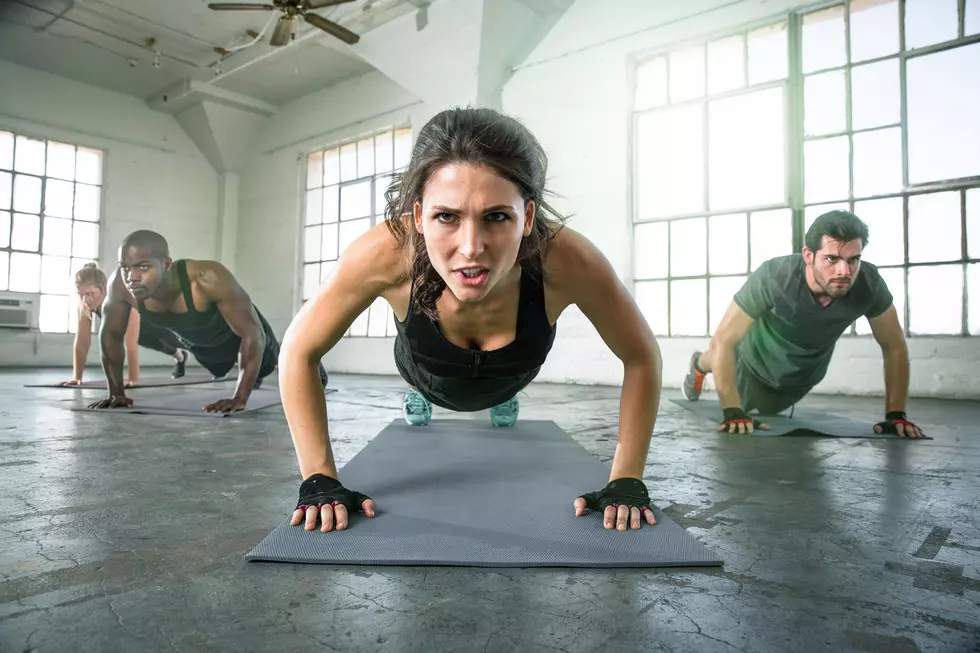 B. Balanced Fitness Is Ready to Get Fairhaven into Shape
Getty Images
A new health and wellness facility has come to Fairhaven, and B. Balance Fitness is ready to offer a workout unlike any you've had before.
B. Balanced Fitness recently opened at 18 Center Road and is ready to take on 2020. Owner Braley Freire is also a fitness instructor and trainer who eats, sleeps, and breathes fitness. Her dream of owning her own business has finally come true, and now her goal is to offer her knowledge and help out the local community, one fitness journey at a time.
"I'm blessed to make my lifelong dream come true and I look forward to a prosperous future with our clients and making them healthy," Freire said.
In fact, B. Balanced Fitness will be focused on more personal instruction than most gyms, with small groups of about four to five people. Even larger groups will only have eight to 10 people at a maximum. Freire said this will allow for high intensity, one-on-one training that you can't always get in the bigger chain fitness centers.
B. Balanced Fitness is open Monday-Friday from 8 a.m. to 7 p.m., Saturdays from 7:30 a.m. until noon, and other times by appointment.
There are six fitness classes weekly. Freire herself serves as instructor for the classes; she has a Bachelor's Degree in Science and Sports Science, as well as being a certified personal trainer and holding numerous class certifications.
Private Fitness
Small group training (4-5 people max)
Large group training (8-10 people max)
Sports Training
Strength & Conditioning
Personal Training (one-on-one)
High-Intensity Training (HIT Class)
Kickboxing (one hour)
Core Express (half-hour)
Boot Camp
Cardio Step
Yoga
There's more to this gym than just group classes; Freire and her team are involved in the community in a way that provides strength conditioning and training for local sports clubs and teams. One such client is the New Bedford High School girls soccer team. The ladies are getting trained by B. Balance Fitness in preparation for next fall, and there are plenty of open spots for other sports teams or clubs to train as well.
Are you a golfer and looking to improve your game through better physical fitness? B. Balanced Fitness provides programs that help strengthen your core, eventually increasing the power on your swing.
It's the smaller touches that make B. Balanced Fitness about more than just getting you in shape. It's about making you the best version of yourself that you can be. That's what Friere tries to do every day.
"I'm glad Braley's living out her dreams and I love seeing her pursue a future in something she's always wanted to do," co-owner Ethan Lopez said. "'Trust the Process,' it's our motto here."
As a fitness trainer and business owner, Freire takes pride in helping out others to ensure they stay on a healthy path to reach whatever goals her clients wish to achieve.
"She puts in the time and effort and truly cares about her clients," Lopez said. "That alone is why she has had the amount and level of success that she has accomplished today."
Interested in taking classes or signing up for a membership? Start off 2020 on the right foot. When you buy five classes, you will receive two for free through the end of February.
Enter your number to get our free mobile app
More From WFHN-FM/FUN 107