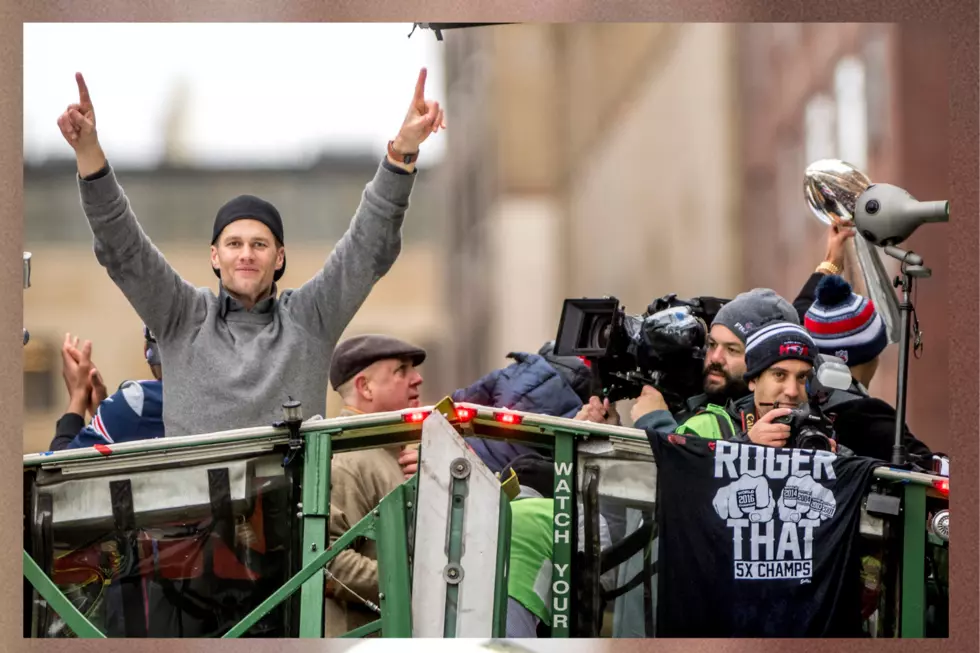 Are You Going to the Patriots Parade Today?
getty images
We couldn't have asked for better weather in February for the Pats' victory parade today, with sunshine and temps close to 60 degrees. If you are there, send us your pics.
We are not looking to rat anybody out, but this morning on the Rock and Fox Show, we were wondering just how many kids will be absent from school today?
If you normally have good attendance in school and are a huge Patriots fan, taking the day to attend the parade in Boston shouldn't be too frowned upon, right?
Post your parade day pics in the comments of this Facebook post so we can see just how much fun you are having and what those "stuck at work" are missing. 😫
More From WFHN-FM/FUN 107