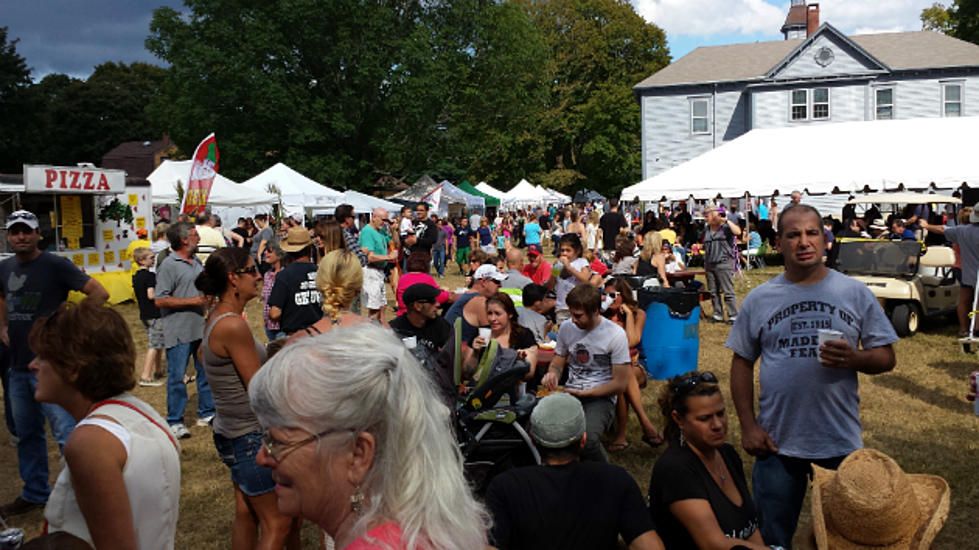 Apple Peach Festival Returns to Acushnet This Weekend
TSM
The Apple Peach Festival will return to Acushnet this weekend. This year, the festival will mark 39 years of celebrating the town's rich history and love for the fall harvest.
The Apple Peach Festival will kickoff Friday night with the Miss Apple Peach pageant at Ford Middle School. The three contestants will be Natasha Moniz, a 17-year-old senior at Fairhaven High School; Camryn Reed, an 18-year-old senior from Old Colony Regional Voc Tech; and Layla Almeida, a 14-year-old freshman from Fairhaven High School.
The festival grounds behind Long Plain Museum open on Saturday for crafts, food and fun. The hours will be 10 a.m. to 6 p.m. on Saturday and Sunday. The parade will kick off from Pope Park at 10 a.m. on Sunday, and is scheduled to arrive at the festival grounds at roughly 11 a.m. to 11:15 a.m.
Here is the list of featured entertainment:
10 a..m.  Voices In Time
11 a.m. Tim and Annette
12 p.m. Gary Langevin
1 p.m. Jeff Dunn
2 p.m. The Stumblers
3 p.m. Neal McCarthy Problem
4 p.m. Whiskey Affliction
10 a.m. Gonsalves Tae Kwon Do
11 a.m. Parade arrives at Long Plain Museum
12 p.m. Rebecca Correia
1 p.m. BS Blues Band
2 p.m. My Weekend Hat
3 p.m. Dirty Sanchez
4 p.m. Philly and the Cheeze Steaks
Admission is free, and free parking will be available with a shuttle bus from Acushnet Middle School.
More From WFHN-FM/FUN 107