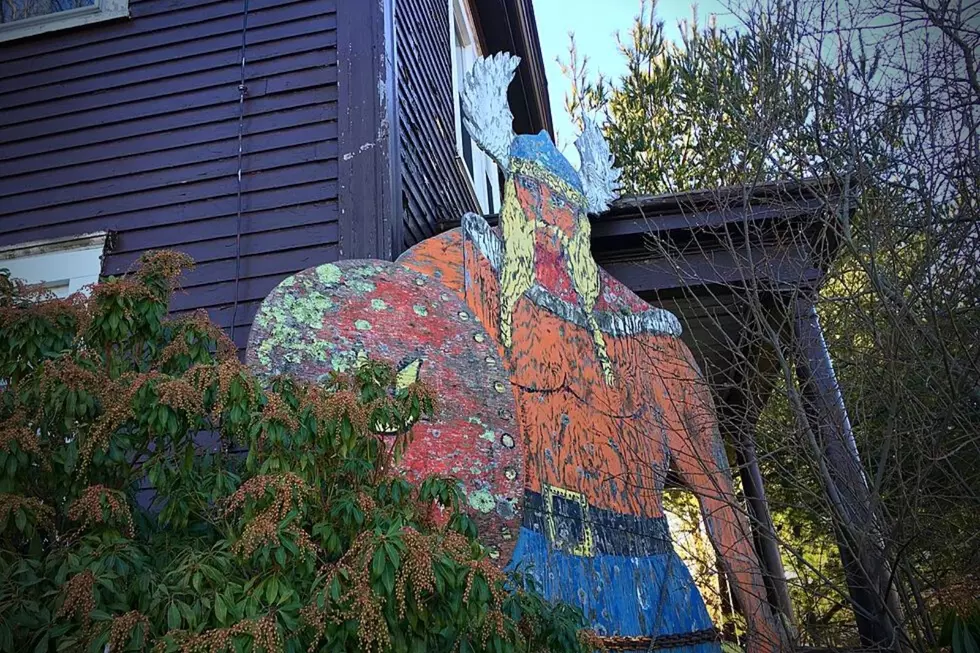 Open Letter to the Giant Dartmouth Viking Who Ghosted the SouthCoast
Gazelle/Townsquare Media
Dear Dartmouth Viking,
It's been 16 months since you left your Dartmouth post and ghosted everyone.
I'd be lying if I said I didn't look for you, but the truth is, you were nowhere to be found.
When you were sold back in September 2020, word on the street was that you landed at a new home in Tiverton. Yet, when I drove up and down every street in town, your massive figure wasn't visible.
I get it. You were growing old and weary where you once stood tall, keeping an eye on Route 6 commuters. As each year passed, the shrubbery and trees surrounding your 15-foot frame began overshadowing your presence until you were almost entirely gone from sight.
Over the years, the good people of Google Maps captured you on camera. And then one day, suddenly, you were no longer there.
2008 Dartmouth Viking via Google Maps:
2012 Dartmouth Viking via Google Maps:
2017 Dartmouth Viking via Google Maps:
2017 Dartmouth Viking via Google Maps (the last captured still shot from the Google car before being sold in 2020):
2021 Dartmouth Viking via Google Maps (Just a house, trees, and shrubs, but no Viking):
Your existence on State Road was comforting. You were more than a staple landmark in the community. You were a symbol of strength when times seemed difficult. Your massive eroded body, chipped and faded with each passing winter, marked time.
Finally, you were a symbol of hope and perseverance. Despite the times you were removed, you always found your way back home. You got knocked down but you always got back up.
From the first time we met face to face to the final goodbye as you left your throne on Route 6, your legacy will forever be remembered, giant Viking, who once stood tall and proud, gazing down upon the good people of Dartmouth.
Wherever you are, I hope you're at home.
Sincerely,
Your No. 1 fan, Gazelle.
Walk Down Memory Lane at the Dartmouth Mall in 2017
Thanks to artificial intelligence and advances in 3D mapping, Google Maps is slowly rolling out a new feature called immersive view, allowing users to go inside buildings. It looks like Dartmouth Mall is one of the first places in the area to use the new technology, thanks to images from 2017.
Things that Annoy People from the SouthCoast
We asked SouthCoast residents what annoys them most about living in this beautiful part of Massachusetts and they didn't disappoint.
SouthCoast Restaurants Celebrities Have Visited
Stars live in and visit the SouthCoast frequently, which means many of them end up at local restaurants. Here are appearances from some favorites.
More From WFHN-FM/FUN 107