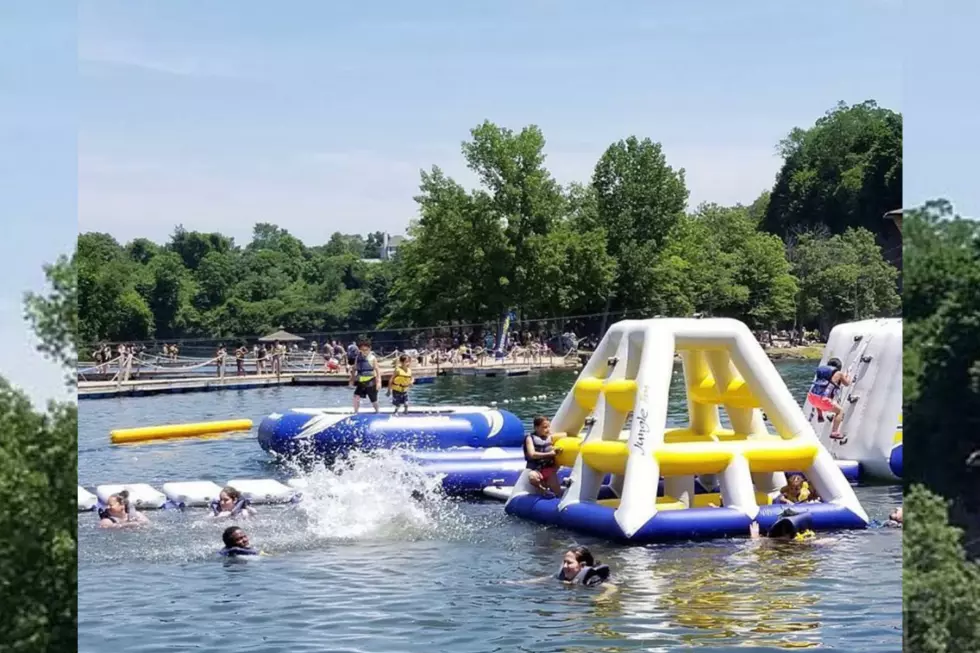 All Natural Waterpark in New England That is Totally Trip Worthy
Brownstone Park Facebook
This waterpark occupies a quarry that dates back to 1690.  A flood and hurricane from 1930 opened up underground natural springs making it impossible to drain the clear, spring fed water.
How have I never heard about this place?  As my husband and I piece together our summer bucket list of family outings with the kids, finding this place on Facebook is a complete score, we are going to LOVE Brownstone Exploration and Discovery Park.  The Park is located in Portland CT which is about 2 hours from the New Bedford/Fall River area.  This place looks amazing and will be a really fun day trip for us, so worth the ride!
There are 14 zip lines, cliff jumping and an ultimate extreme rope swing to take on. Brownstone offers the only over head cable wakeboard system is New England.
Here's a look at the activities they offer: rock climbing, zip lines, wake boarding, cliff jumping, scuba diving and snorkeling, kayaking, obstacle courses like the TV show Wipe Out and giant inflatable water toys to bounce on and jump off of.  And for the less adventurous type, you can swim all you want in the 70 degree waters.
The are open for the season from 10 a.m. to 7 p.m. everyday starting on June 15th.  Check out their website for everything you need to know about this one of a kind outdoor waterpark.
More From WFHN-FM/FUN 107