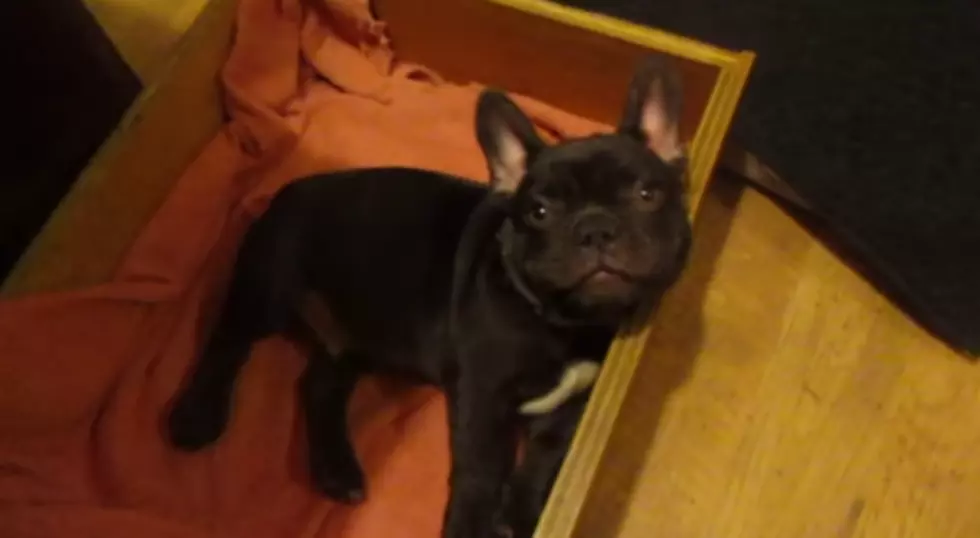 Adorable French Bulldog Doesn't Want To Go To Bed
FrogFrenchieFun via Youtube
Need a dose of cuteness for today?   Well stop what you're doing and watch this super cute video!
Watch this little doggy as he tries to argue his way out of bedtime!  This adorable little pup doesn't want to go to sleep but of course, after some persuasion from his owner, the reluctant dog climbs into his little bed.
Watch at :35 seconds in, when the puppy's owner says 'close your eyes' and within an instant, his eyes instantly close and he already starts to fall asleep!  See?  Looks like kids and pets both put up a fight at bedtime!  It's too cute that you can't help but smile!
This video has become a hit since its debut in 2011 with over 4 million views. This little puppy isn't a puppy anymore, but I'm sure it is just as cute and sweet as ever.
Watch the full video down below. Talk about cuteness overload!
More From WFHN-FM/FUN 107