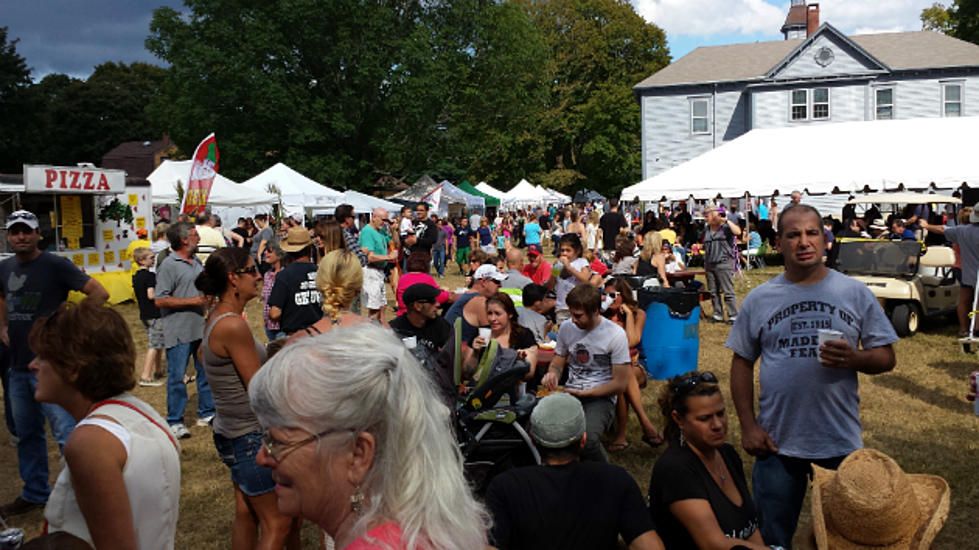 Acushnet Apple Peach Festival Schedule 2014
It doesn't seem possible that the summer is pretty much over, but here you have it. Labor Day weekend is fast approaching and the Fall festivities will commence. A staple event and feature that is a local and personal favorite is of course, the Acushnet Apple Peach Festival.
We go every year and get delicious apples, peaches and the best apple pie we have ever tasted in our lives. Local vendors and farms will be on hand on the weekend of September 6 & 7. This year, they celebrate 35 years.
The location is the Long Plain Museum. If you drive up Main Street in Acushnet, you can't miss it. The event will be open from 10:00 am to 6:00 pm on Saturday and Sunday. The parade starts at 10:00 am on Sunday morning from Pope Park.
Entertainment Schedule for Saturday Sept. 6th:
10:00a: Voices In Time
11:00a: Gary Langevin
12:00n: Lemon 714
1:00p: 1 Cent Peep Show
2:00p: Neal McCarthy Problem
3:00p: Girl Friday
4:00p: Murphy's Law
Entertainment Schedule for Sunday September 7th:
10:00a: Gonsalves Tae Kwon Do
11:00a: Doug Mills
12:00n: The Stumblurs
1:00p: Walk The Line
2:00p: Buzzard Blues
3:00p: Dirty Sanchez
4:00-6:00p: Shipyard Wreck
More From WFHN-FM/FUN 107