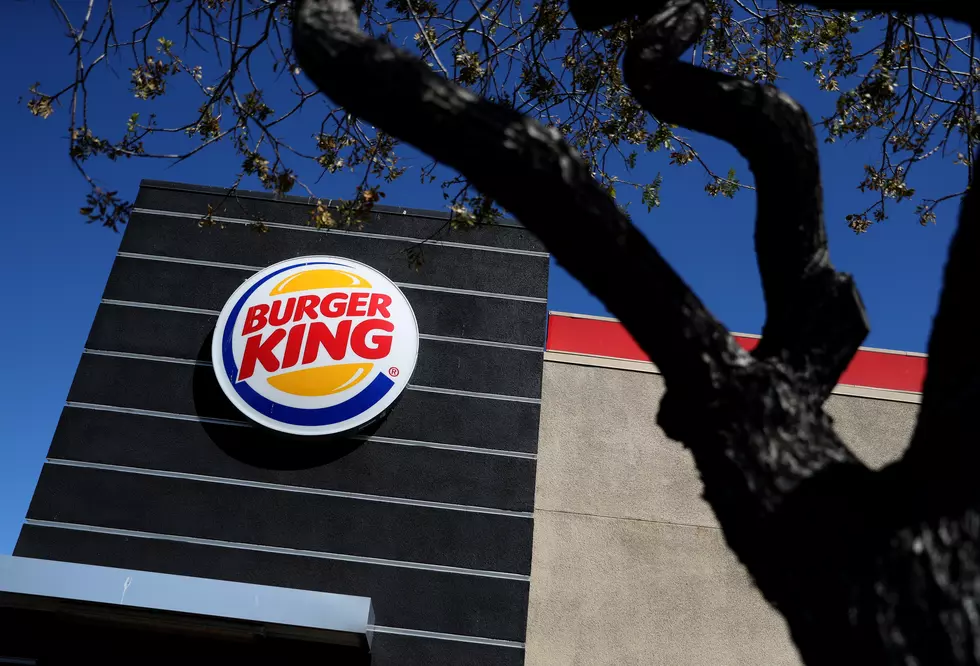 A Picture of Your Ex Could Get You Free Burger King
Getty Images
Whoever said your ex was a good for nothing was wrong. Thanks to Burger King, they are at least good for a burger.
Every Valentine's Day I start thinking someone really should do something for the single people on this love holiday, especially when it comes to food. Restaurants have all these specials for couples, but what if I wanted to grab a bite?
Then Burger King comes through with a pretty epic way to not feel left out if you are single on Valentine's Day.
If you still have some pictures of your ex on social media or in a box hidden in your closet somewhere, well, get to digging through some memories because trading in pictures of your ex at Burger King could get you a free Whopper.
Now it's only select locations in Los Angelos, New York City, San Francisco, and Boston. They didn't disclose which locations in Boston are doing it, but they stated that they are pulling this promotional stunt to promote the Birds of Prey movie coming to the big screen this weekend.
Since I have had very few relationships and was young and dumb and put all the pictures of my ex in the ocean at Newport Beach, I won't be scoring any free food. Maybe printing out a few from my social media pages would work.
I would love to see your pictures with your ex. Who knows, maybe I can use yours to get a Whopper.
Enter your number to get our free mobile app
More From WFHN-FM/FUN 107