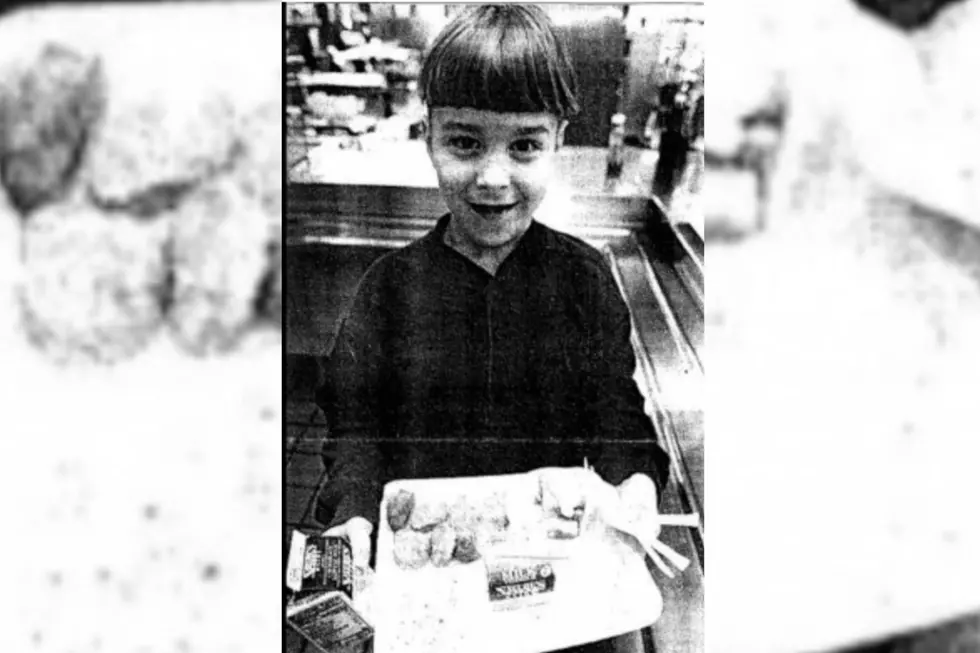 A Message to SouthCoast Parents with Kids Who Are Fussy Eaters
Courtesy Mike Valeri, Standard-Times
Parents, if your children are picky eaters and fussy when it comes to most foods, you have nothing to worry about.
Allow me to take you back to April 26, 1995. I was seven years old and obsessed with only three food items: boxed macaroni & cheese, microwavable chicken nuggets, and cucumbers (but they had to be salted).
Talk about the definition of a fussy kid.
I was in the second grade and for some reason, there was a big change to school nutrition. I was too young to understand what that actually meant, but on that day, I knew I had to go big or go home, so I ordered "doubles" for lunch, which was two lunches in one.
What can I say, I was a growing kid who loved chicken nuggets.
What I still to this day don't understand was that the title of this Standard-Times article in which my photo was featured was "Dietitian Offers Advice on Cutting Fat While Keeping Taste in Lunch," You can clearly see in the photo above that my lunch option wasn't exactly the healthiest, but then again, that could also be the reasoning for making me the poster child.
Alright, onto the main point of this article: fussy kids.
Yes, I was a fussy kid when it came to food, but that's alright because I grew up just fine at six-foot-four, 275 pounds. I have always been athletic, involved in sports, or religiously working out, so even if I didn't make the healthiest choices, at least I was burning it off.
The older I got, the more food I explored and dove deeper into fine cuisine. Who knew that I'd be obsessed with Portuguese octopus stew, salmon or even quinoa? There's really not much I dislike these days and I feel as though I've only touched the surface of options when it comes to foods from all around the world.
So moms and dads with fussy-eating kids, breathe a sigh of hope and relief, your children are going to be just fine. That's a guarantee I can prove just by taking one look at me. When it comes to food, I don't mess around, I'm game for anything.
Gallery — Every Movie Theater Candy, Ranked:
Enter your number to get our free mobile app
More From WFHN-FM/FUN 107