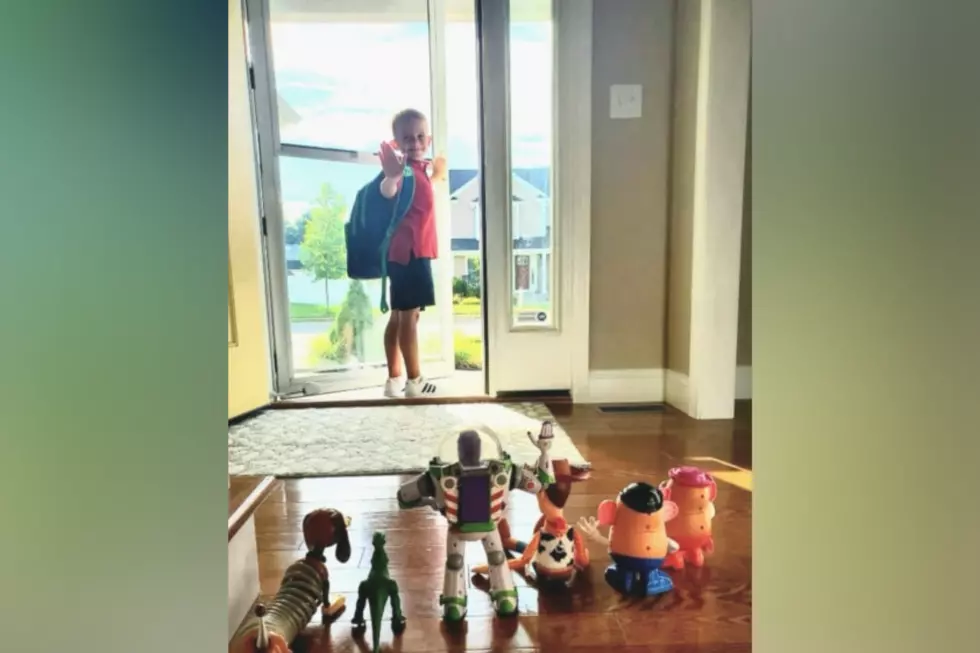 107 'Back to School' Photos Guaranteed to Make You Smile
Back to School 2019
It's officially that time of year when you're running out the door with your kids at 8:15 and the bus gets to your stop at 8:17. One kid only has one shoe on, and the other's hair looks like a bird's nest. But for one day, and one day only, families all over the SouthCoast get their act together; The first day of school.
Our newsfeeds were blowing up with awesome photos of their kids heading back to school from all of our friends and family members. We were 100% positive that everyone else was sharing their pictures on social media, so we wanted to have some fun.
We asked our listeners to use the "Send Audio/Video" button on the FUN 107 app and send us your first day back to school pics so we could post them in our Back to School gallery. Honestly, you guys did not disappoint!
We loved how creative some of the moms and dads got with their kiddos and even some of the ones where the kids do NOT look happy at all. Still waiting on a photo of a parent who is maybe a little TOO happy to see the little ones head back after summer vacation.
Thank you to Mrs. Ann Santos for submitting your LAST First Day of School Pic! Best of luck this year! And a special shoutout to Dartmouth Police Officer Dave Tavares at Dartmouth Middle School for being such a good sport with your new lunch box.
Back to School 2019
More From WFHN-FM/FUN 107