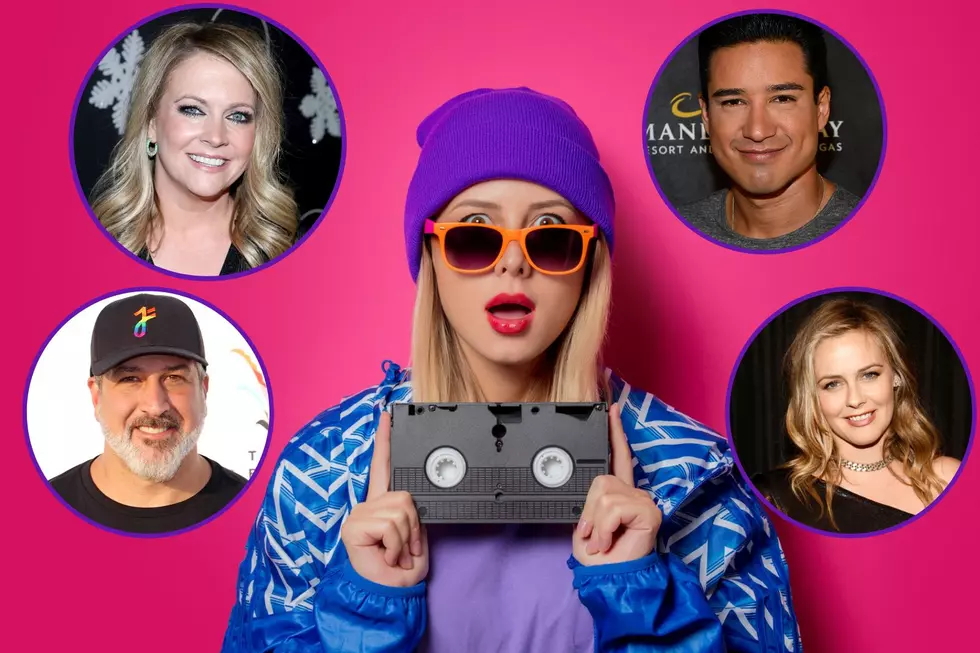 Your Favorite 90s Stars Join Together For New Convention
Randy Shropshire/Kevin Winter/Bryan Steffy/Jamie McCarthy/Getty Images/Massonstock
If you ever looked forward to TGIF nights on ABC growing up, then we have a convention to tell you about.
90s Con is coming to the Hartford Convention Center this March for three days of meet and greets, photo ops and panel discussions with the stars of the decade's most iconic TV shows and movies.
Event planners are calling it "the raddest celebration this side of the millennium" and we find it hard to argue with them.
Who's Going to Be Appearing at 90s Con?
This event is literally a laundry list of young actors once swooned over in Tiger Beat magazines all grown up and talking about their former series as well as epic reunions from shows you know and love.
Stars like Melissa Joan Hart from Sabrina the Teenage Witch, Shannen Doherty, Rose McGowan and Holly Marie Combs from Charmed, the crew from Full (and Fuller) House, even Mario Lopez, Mark-Paul Gosselaar and Elizabeth Berkely from Saved By the Bell.
As if that wasn't enough actors from The Wonders Years, Buffy the Vampire Slayer and All That (including Amanda Bynes) are heading to Hartford as well.
Joey Fatone and Chris Kirkpatrick of *NSYNC, Steve from Blues Clues and Mark Summers of Double Dare will be meeting with fans too.
Don't forget the big screen either. There's going to a Clueless cast reunion at 90s Con and the original Hocus Pocus kids are getting together to talk about their cult classic film.
It's an explosion of 90s nostalgia spread over three days of events and you can buy tickets now for any or all of those days.
Check out the 90s Con website for more details on the convention coming only to Hartford March 17,18 & 19 and relive your childhood this spring.
90s Movies That Could Never Be Made Today
These movies include some of the biggest of the decade — a few even won Academy Awards. But all of them would have trouble getting made today.
10 iconic alt '90s movie soundtracks
Allow yourself to get nostalgic with us as we reflect on 10 iconic soundtracks featuring alternative music from the '90s, from Clueless to Empire Records.
Forgotten '90s Movies You Need to See
These movies weren't hits. They're not considered '90s classics. But more people should watch them.
More From WFHN-FM/FUN 107