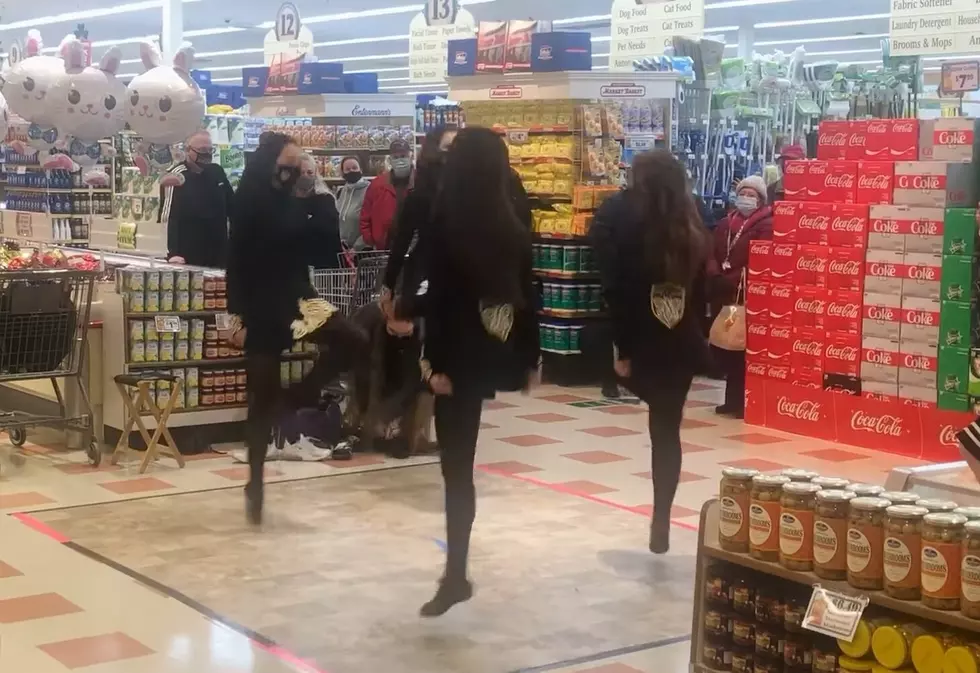 Women Irish Dance Into Shoppers' Hearts at Bourne Market Basket
Vinny Lovegrove via Facebook
The last year has been hard, to say the least. With a constant swirling mess of politics and a global pandemic, it's easy to feel like the world is caving in, and it's always nice to see a little bit of positivity right in our own backyard.
A group of women brightened spirits and quite literally Irish danced into the hearts of shoppers on Wednesday at the Market Basket in Bourne. Vinny Lovegrove of Marion captured part of the women's St. Patrick's Day in-store performance, which attracted a crowd of Market Basket patrons and employees, who stood by, mesmerized by the women's routine.
As if their performance wasn't festive enough, the women danced to the Quincy natives Dropkick Murphys' hit, "I'm Shipping Up to Boston."
Check out the video Lovegrove shared to Facebook below.
I may be brand new to the Bay State, but if there are a couple of things I've learned in my time here already, it's that folks from the SouthCoast take both Market Basket and the Dropkick Murphys very seriously. That's just part of what makes this supermarket show all the more special.
The four women in the video have yet to be identified, but if you happen to know one or all of these dancing queens, shoot us a message inside our station app so we can thank them personally for bringing a little St. Paddy's Day spirit to the SouthCoast!
See the Must-Drive Roads in Every State
More From WFHN-FM/FUN 107