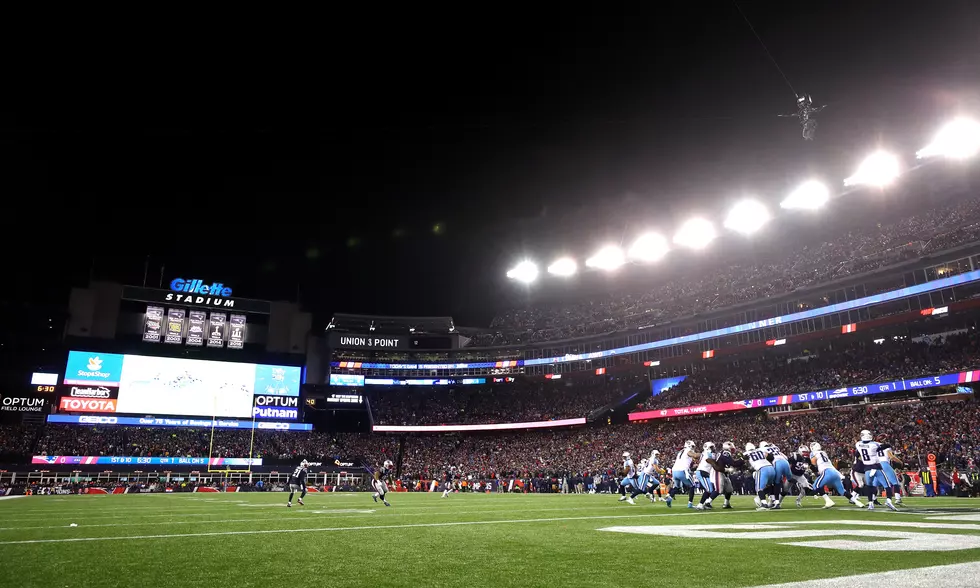 Woman's Wheelchair Stolen from Gillette Stadium
Maddie Meyer/Getty Images
Saturday night was an amazing night for Patriots fans, but one woman in the crowd did not go home so happy.
I can't believe someone would even do this, but apparently a Rhode Island woman with cerebral palsy had her wheelchair stolen while she was at the game.
Samantha Medeiros is sharing the story on behalf of her friend, season ticket holder Cindy Morais.
Medeiros has gone to many games with Morais before and as they said on Facebook, they did the same thing they always do with Morais' wheelchair and stored it under the stairs of section 304 before heading up to their seats.
Clearly this game was different and some not-so-nice attendees of the game decided to snatch the chair for no apparent reason.
Stadium security was informed of the theft and many media outlets have been getting the story out in that hopes that someone who knows something hearing the story.
Even the Freetown Police Department took up the cause, posting about the incident on their Facebook page to get the local sharing started.
Morais' brother has already ordered her a new chair so she can attend the AFC Championship game next weekend and the friends say this time around they will "lock up her wheelchair in fear that someone will take it again."
It is seriously sad that this would even happen, but hopefully the more people share the story the more likely police are to find the person (or people) that did this.
More From WFHN-FM/FUN 107