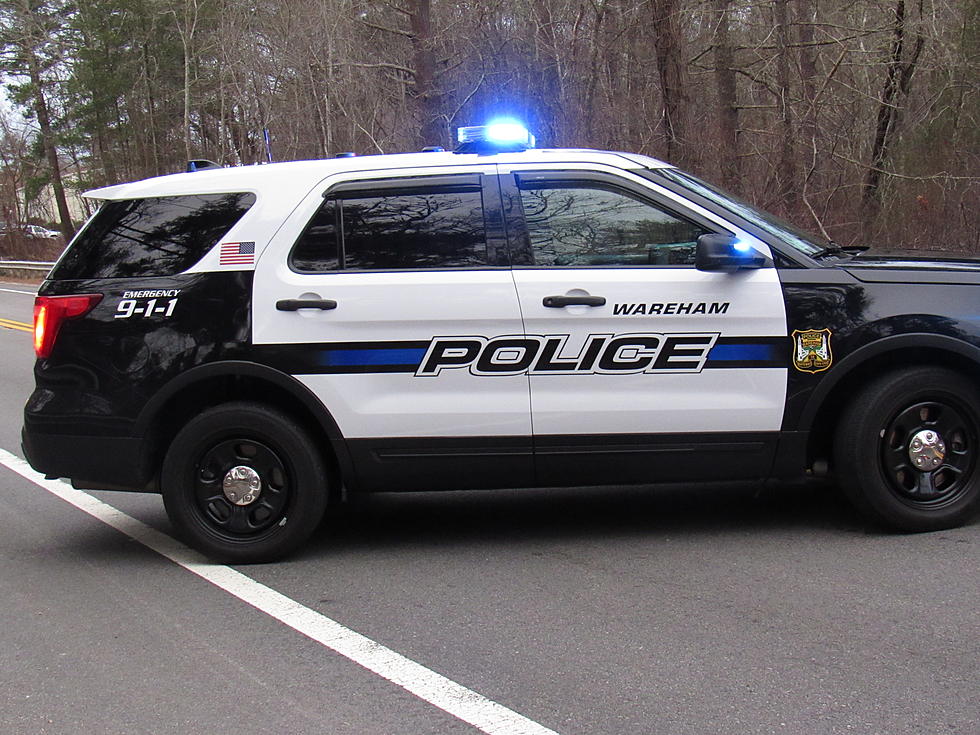 Woman Allegedly Overdoses, Crashes in Wareham with Three-Year-Old in Car
Adam Weisberg/Contributed Photo
WAREHAM —A Plymouth woman will be summoned to court to face multiple criminal charges, after she drove off the road in Wareham in the throes of a drug overdose with a three-year-old child in the car.
On Friday, March 23 at approximately 2 p.m., Sgt. Peter Flannery and Officer Nate Aronson responded to a motor vehicle that had traveled off the road in the area of 144 Glen Charlie Road, and struck bushes and a snow bank.
Upon arrival, officers noticed an adult female slumped over the wheel and a three-year-old child in the rear seat, both with unknown injuries. The rear window of the vehicle was then broken to gain access into the vehicle and assess the occupants. While the child was not injured, the driver, 34-year-old Jocelyn MacRoberts of Long Pond Road in Plymouth, was noted to be suffering an apparent drug overdose, and was immediately administered Narcan to be revived. During investigation of the incident, officers confirmed the driver in fact used heroin prior to going off the roadway.
Other than the overdose situation, MacRoberts sustained no injuries as a result of driving off the road into the bushes. It should be noted that MacRoberts's son was seated in a child seat, although the seat was not properly secured.
Further patient care was provided by the arriving Wareham EMS personnel, who transported MacRoberts to Tobey Hospital in Wareham, while the child was transported to the Wareham Police Department to await the arrival of family members.
MacRoberts has been summoned to Wareham District Court to face the following criminal charges: OUI drugs, operating after suspension, operating to endanger, child endangerment while operating under the influence, marked lanes violation, and failure to properly restrain a child under five years old.
More From WFHN-FM/FUN 107