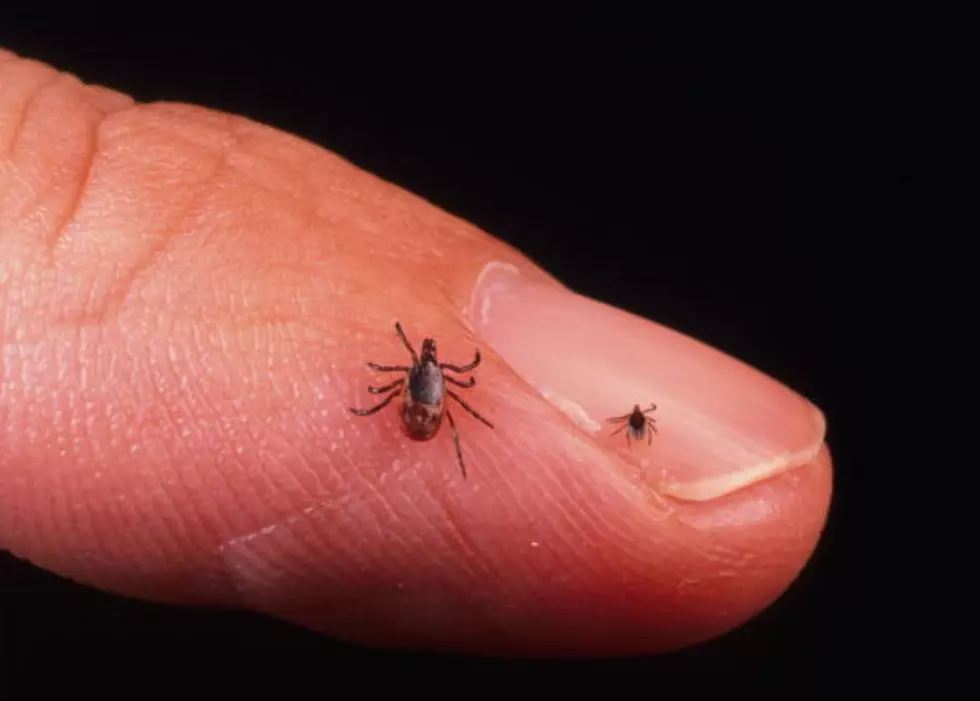 Will the Southcoast See A Tick Explosion This Season?
GettyImages
With the warm weather FINALLY here, experts are warning to be careful of ticks!
I happen to live an epicenter of Lyme disease here on the Southcoast.  There are TONS of deer that canvas my neighborhood, and with them...are ticks infected with lyme disease.
We've seen reports from local tick exterminators that the mild winter, along with a bumper crop of acorns and an increase in the mouse population (because ticks feed on mice), could mean a tick boom.  However, according to Boston Globe. Professor Sam R. Telford III from Tufts University said he gets this question every year by people and every year he's been wrong because you just can't predict something like that.
Healthcare providers all agree that the Southcoast is a high risk area for Lyme disease and that anyone who works or plays outdoors should cover their skin as much as possible and spray themselves with a bug repellent with DEET.
Additional Reporting By: Mikaylee McEwan
More From WFHN-FM/FUN 107