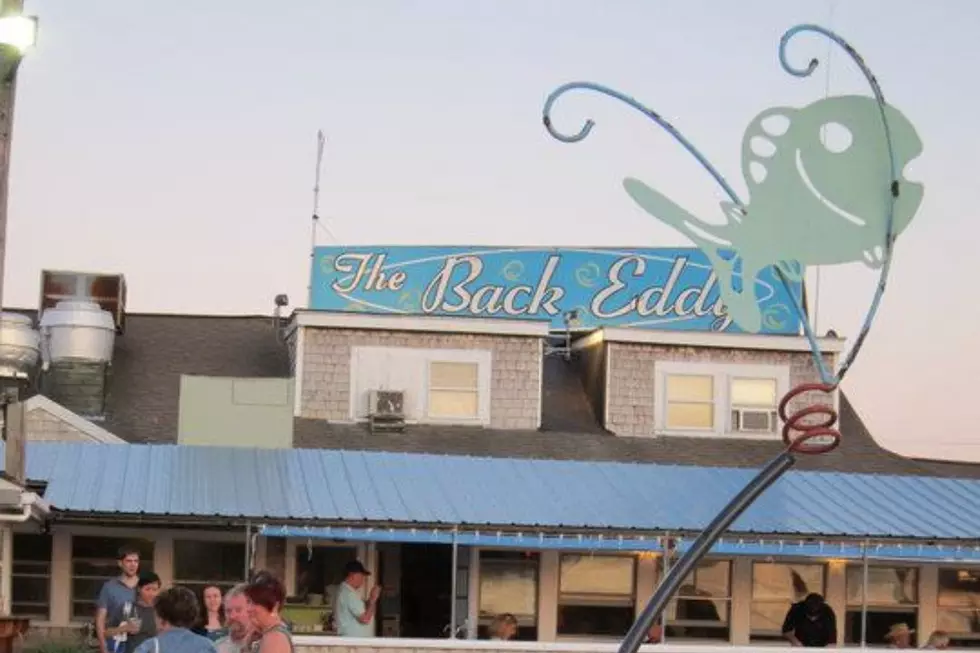 Westport Police Looking for Back Eddy Break-In Suspect
The Back Eddy via Facebook
Westport Police are not bassin' around about trying to identify the man they say broke into Westport's Back Eddy. The extremely popular summer spot near Horseneck Beach was a victim of a breaking and entering recently, the department says.
Police are asking the public to look carefully at the photos below. If you know the man in the photos, police would like to speak with you. If this man is someone you recognize, police are asking that you call (508) 636-1122.
The heavy-set, bearded man looked pretty comfortable, hands in pocket, as he strolled around the empty restaurant. He appears to be surveying the scene in an enclosed office away from the dining floor of the summer hotspot at 1 Bridge Road. Luckily, the Back Eddy was able to capture some fairly clear, high-quality photos of the suspect using its surveillance video.
It's unclear what the suspect was looking to take if anything. I would imagine that these days most transactions at an establishment such as the Back Eddy would be handled with a credit card of some kind, instead of cash. I would be willing to bet that the seafood stored at the restaurant is worth way more than the cash that can be found there. It's probably not even close.
The Back Eddy is the perennial home of Westport's New Year's Day Polar Plunge. Fun 107's own Gazelle has plunged countless times into the cold January waters in order to earn a seat at the restaurant's buffet before the restaurant closes for the season.
Your Complete Guide to Outdoor Dining on the SouthCoast
We compiled a list of all of the restaurants on the SouthCoast that offer outdoor dining. That's right. We did all the legwork for you. Now all you have to do is pick one and call to make that reservation so you can dine al fresco tonight.
More From WFHN-FM/FUN 107