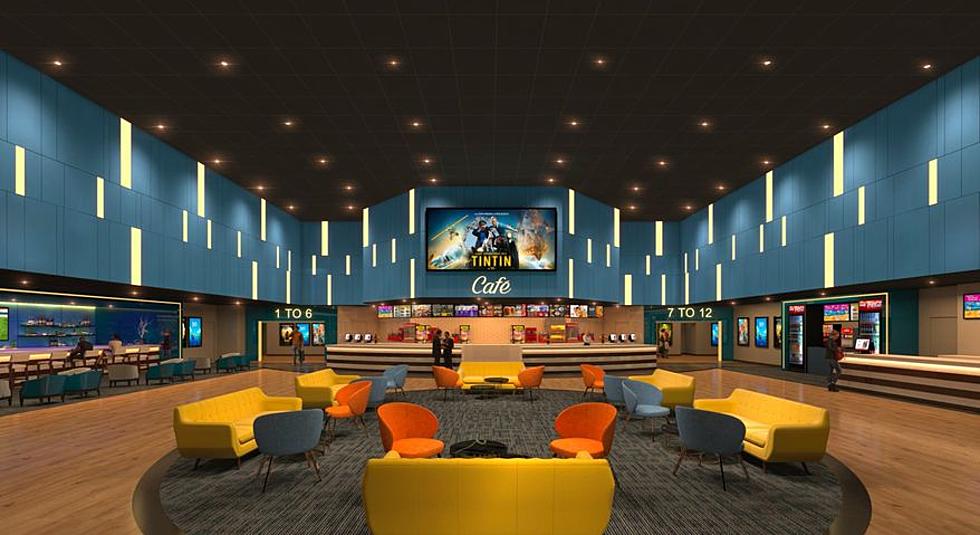 Warwick's Apple Cinemas Opens This Week
Warwick Mall via Facebook
If you are trying to shake off February's cabin fever with a trip to the movies, the latest luxury theater in Warwick, Rhode Island, is ready to welcome you.
Starting Thursday, March 3, Apple Cinemas at the Warwick Mall will be open for business with state-of-the-art laser projectors, luxury airplane-style seating, and touch-screen everything.
Movie lovers have been missing the Showcase Cinemas at Warwick Mall, which closed its doors for good when the pandemic first began in March 2020. As we first reported back in September, Apple Cinemas was renovating the space and bringing the first luxury movie theater to Rhode Island.
The initial timeline called for a late fall opening, but shipping delays and other contracting concerns pushed Apple's arrival to early spring.
Now the news is finally out that Apple Cinemas starts showing films on March 3. Including the latest "Batman" installment that you can see one day before its nationwide release.
So if you're ready to watch movies from a theater again, but from seats that make you feel like you're curled up on the couch at home, perhaps a drive to Warwick Mall is totally worth it. We have our reasons why we think it will be and there. The cinema is open four days a week to start, with showtimes Thursday through Sunday.
Though if you aren't quite ready yet, Apple Cinemas has more ways to tempt you coming this summer. Though the big screens and cozy seats are in, the kitchen and dine-in services are not. Those additions are still under construction, though wait staff should be serving you snacks at your seat by the summer.
Summer also happens to be when the new Forever 21 location arrives at Warwick Mall as well. The trendy clothing store is reportedly moving into the old Paper Store location at the mall and is aiming to open in time for all the back-to-school shopping.
Heading to Rhode Island? Then check out these spots that seem straight out of Europe
Traveling overseas may not be in the cards for you right now, but you can certainly feel like you took a European vacation with these amazing Rhode Island restaurants, wineries and boat rides. Leave the passport at home for this trip.
More From WFHN-FM/FUN 107