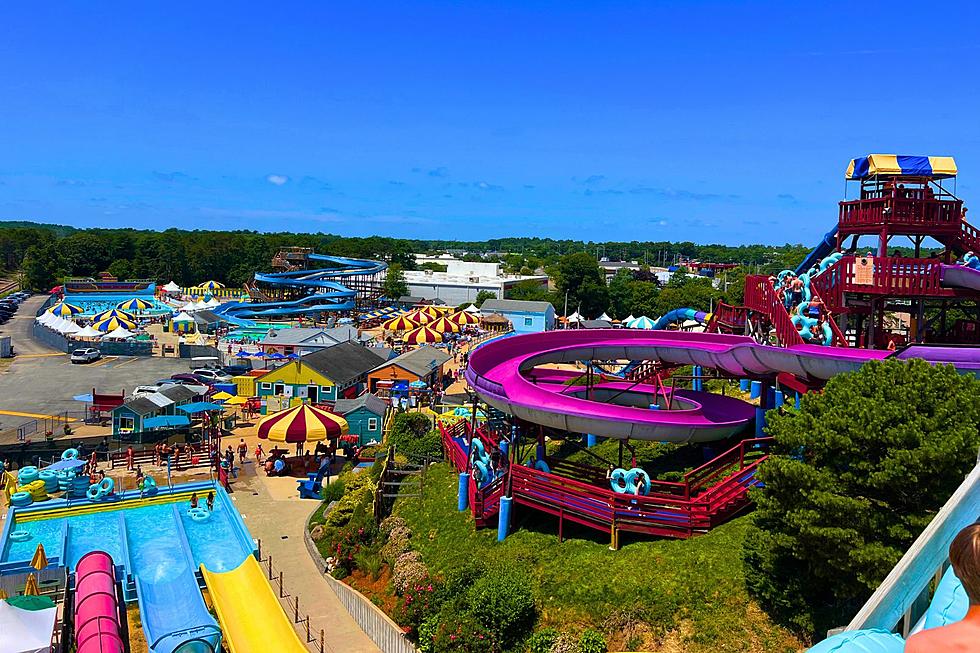 Wareham Water Wizz Upgrades Make a Summer Splash
Gazelle/Townsquare Media
The summer heat is settling in and there's no better place to cool off than at Water Wizz. School is out and Water Wizz is back in session for the 2023 session with some thrilling upgrades and tasty additions.
From new food stands, a refreshingly new drink deal, and a thrilling new water slide adventure, there are plenty of new excuses to take a day off from work and treat the kids to Water Wizz.
Located at 3031 Cranberry Highway in East Wareham, Water Wizz has been a staple theme park on the SouthCoast for decades.
I took a drive to the popular water park recently and had myself a day. Nothing was holding me back. I took a dip in the lazy river, shared a double-tube with a friend on Thunder Falls and found the courage to take on the all-new Pipeline Plunge (formally known as Pirates Plunge).
First, I grabbed a bite to eat at Wizzy's Surfside Pizza and got myself a personal-size pizza, just the right amount of food before hitting the slides. The new All Day Beverage Deal, with unlimited refills and a Wizzy Souvenir Cup, came in clutch as the temperature climbed.
Looking for dessert? What kid (or parent) doesn't like hot fresh fried dough? I sunk my teeth into that delicious piece of heaven before taking off for the day, but not until I swallowed my fear and took a plunge down the newly renovated and upgraded Pipeline Plunge.
I couldn't help but notice the overall park improvements such as repainted buildings and renovated bathrooms.
Water Wizz hosts all of its lifeguard training on-site at no cost to employees. It's also able to train ride attendants in first aid and CPR in its efforts to "prioritize safety."
Eight Water Safety Tips to Keep You Afloat This Summer
Beach and pool days have arrived on the SouthCoast, and it's always important to know how to keep yourself, and your family, safe while spending time around water. This summer, keep these water safety tips in mind, courtesy of the Massachusetts State Police Dive Team.
Amazing Theme Park Rides Based on Movies That Were Never Built
More From WFHN-FM/FUN 107