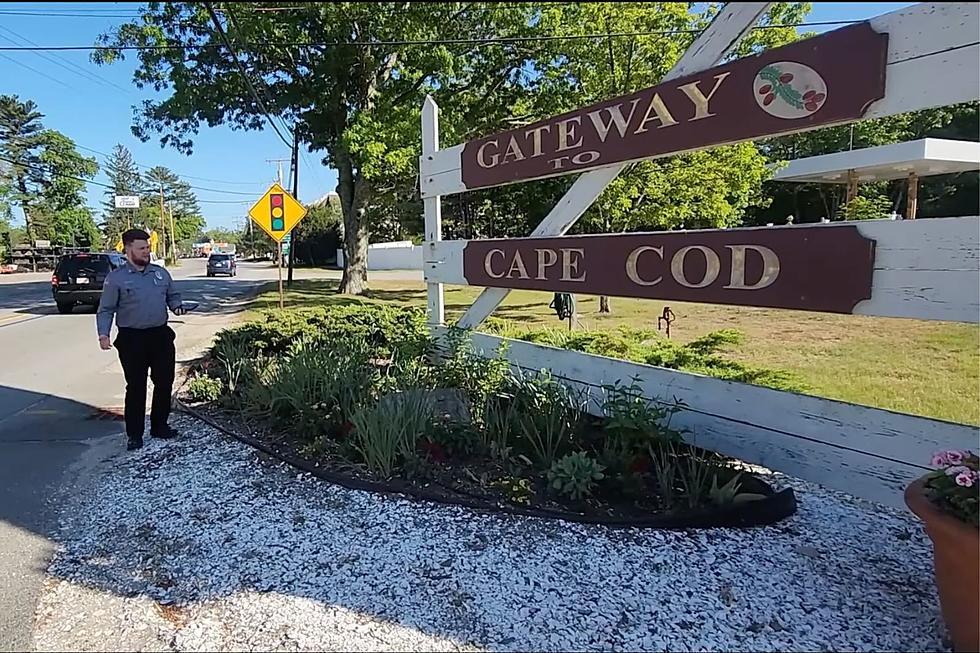 Watch Wareham PD Prank Rookie Officer in Funny Viral Video
Wareham Police Department/Facebook
No one is safe from a little light-hearted pranking at The Wareham Police Department, especially if you are the new kid on the block.
Silas Duquette is the newest member of the force as the department's Communications Officer, and he is the target for the department's new online series.
The concept is simple: Prank the out-of-towner.
For their first episode, they task Silas with "closing the gates" to the Cape.
Aaron Pacheco, a patrolman and social media coordinator for Wareham PD, has been on the force for the past ten years. He decided to put this lighthearted series together to "personify the badge" and bring the community together with some inside jokes.
"We have a few ideas that are in the works that are just plain silly, Wareham things," he said. "I want people to laugh and enjoy themselves when they watch it and I want everyone to know that Wareham PD is there for you."
Wareham is known as the Gateway to Cape Cod, and in the first episode titled, "The Gates", the department pranks Silas into believing the "gates" need to be closed.
In Silas's defense, there are gates at the beginning of town, but anyone from Wareham knows there is no stopping the traffic into the Cape.
"Only an outsider would think that they close," joked Pacheco, and since Silas isn't from Wareham, the poor officer falls victim to the silly prank.
While the main focus of the episode is to make people laugh, the underlying message that Pacheco hopes to convey is that everyone is welcome in Wareham.
"We wanted to highlight that the gates don't shut, everyone is welcome here," he said.
With almost 20 thousand views on its first episode, the department looks forward to creating more content that will bring them closer to the community they serve…at the expense of poor Silas.
SouthCoast's Best-Looking Police Cruisers
Check out these police cruisers from throughout the SouthCoast. Rochester may have been crowned No. 1, but it had some stiff competition.
Dighton Police's First Ever Comfort Dog Oakie
The Dighton Police Department has welcomed its first-ever comfort dog named Oakie and he comes with all the cuteness you could expect.
More From WFHN-FM/FUN 107