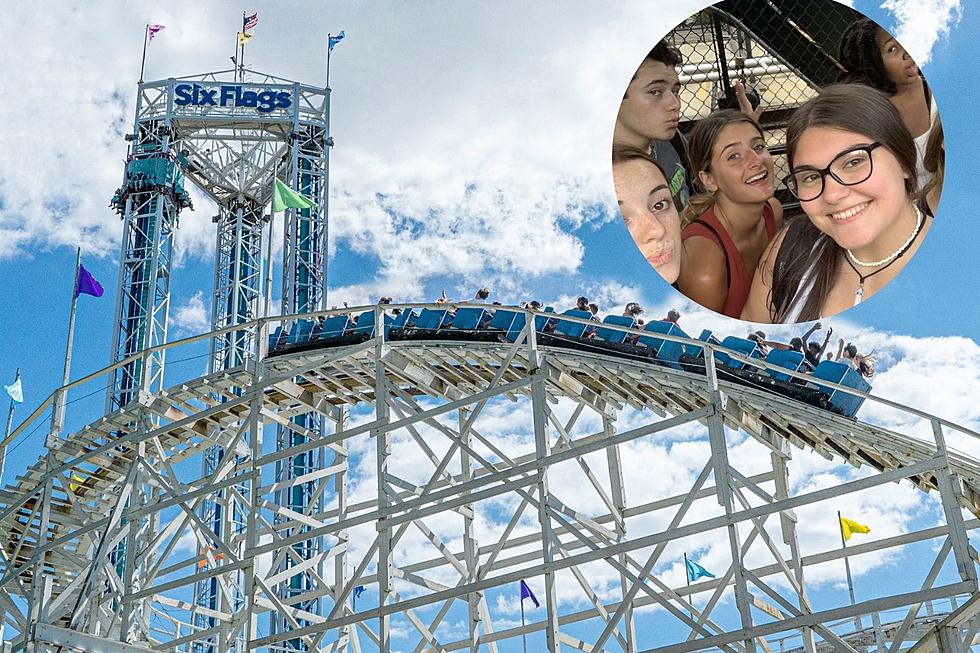 Owners of Wareham's Kool Kone Treat Staff to Exciting Day at Six Flags New England
Courtesy of Tom Strom
It's been a rough road lately for the owners at Kool Kone. As difficult as 2020 was for all of us, the Stroms were faced with an unthinkable challenge after their daughter, Hannah, was seriously injured in the Holy Cross Crew accident in Florida. Pile that on top of the already critical situation that almost all restaurants were put in last year, and the Stroms were facing the toughest year of their lives.
While Hannah has made a mind-blowing recovery over the past 18 months, including a mile-long "miracle" run just before Christmas, the Stroms are still very much dealing with the COVID crunch with the restaurant. The weekend before last, Kool Kool wasn't able to open on the Sunday because they couldn't get enough people to work. Ask any small business owner and they will tell you, it's a sign of the times.
Strom said this year has been an anomaly. When you run a business like Kool Kone, you rely heavily on high schoolers.
"We have 12 kids going off to college this year," he said. "It's going to be a tough end to August."
Strom usually has six students that work with him throughout the year (during the off season), but he is losing every single one of them as they head away to school. He'll have to build that support staff from scratch.
None of this, however, could stop the Kool Kone owner from treating his entire staff to a day of fun at Six Flags New England in Agawam on Monday.
"They deserve it," said Strom. He brought them all – all 36 of them – picking up the tab and hiring a bus to do the driving. Strom said this is the 10th time Kool Kone has taken the employees to an amusement park.
"I try to take the kids every summer to a place like Canobie Lake or Six Flags," he said.
If you drove to the Wareham-Marion line hoping to get a hot dog and ice cream Monday, this is the reason you were not able to do so. Kool Kone was showing appreciation to the staff that shows up to work and keeps that Wareham favorite afloat.
Tour the SouthCoast's Best Attractions, Food and More From A to Z
From decadent donuts to fields of u-pick flowers, there is so much to delight in here on the SouthCoast. Take a tour of some of the area's top spots, and don't forget to sample some signature foods along the way!
More From WFHN-FM/FUN 107