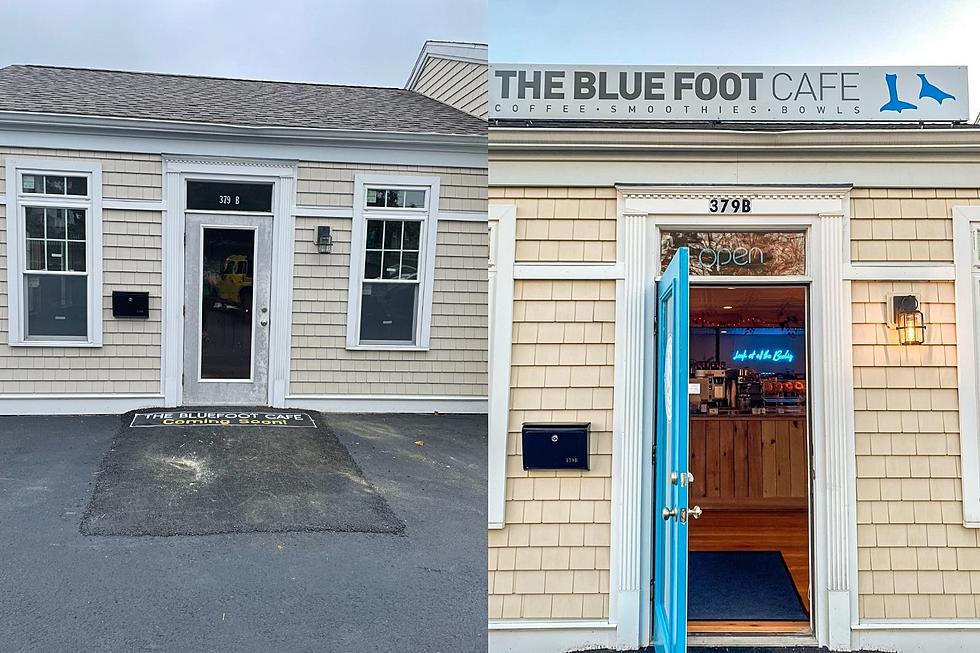 Wareham Gas Station Turned Into Adorable Coffee Shop
Courtesy Katie Gallagher
There is a new coffee shop in downtown Wareham. Neighbors of an old gas station located at 379 Main Street are pleasantly surprised at what its new owners have done with this place.
Katie Gallagher is the owner of The Blue Foot Café. I had to know what inspired Gallagher to not only open a coffee shop, but what inspired her to make it what it is.
Gallagher comes from a hospitality background, being a bartender for years on the SouthCoast, and she was ready to trade in the late nights and drunks for early mornings and healthy smoothies.
Just over a year and a half ago, she had a friend who had bought the old gas station. It was perfect timing as that whole area has been developed recently. A brewery is just steps away from the coffee shop.
As you can imagine, renovating an old gas station into a cozy, welcoming coffee shop was not easy task, especially during a pandemic with delays on supplies at every turn.
If you haven't stepped into The Blue Foot Café, know that when you do you will immediately be transported to the quaint oasis of the Hawaiian islands. Gallagher said her inspiration came from visiting Hawaii and stopping in some of the coffee shops on her hikes.
Gallagher said she kept her menu simple, yet wanted to provided something different that no other place in Wareham offered. You can stop in and get a fresh smoothie, coffee, or acai bowl. Many of the menu items are locally sourced.
Much of the furniture and plants are from Gallagher's own home.
Molly, who you will see working behind the counter but who is also in charge of marketing, has posted some amazing before and after photos that they were kind enough to share with us. Needless to say, I think you will be impressed by how it all came out.
Take a peek.
Wareham Gas Station Turned Into Cute Café
Wareham has recently been getting a facelift and if you have driven by Main Street in West Wareham for years their was an old gas station, well recently Katie Gallagher gave this old gas station a facelift.
10 SouthCoast Businesses That Need a Drive-Thru
Life would be a little easier on the SouthCoast if these popular local businesses had a drive-thru option.
More From WFHN-FM/FUN 107