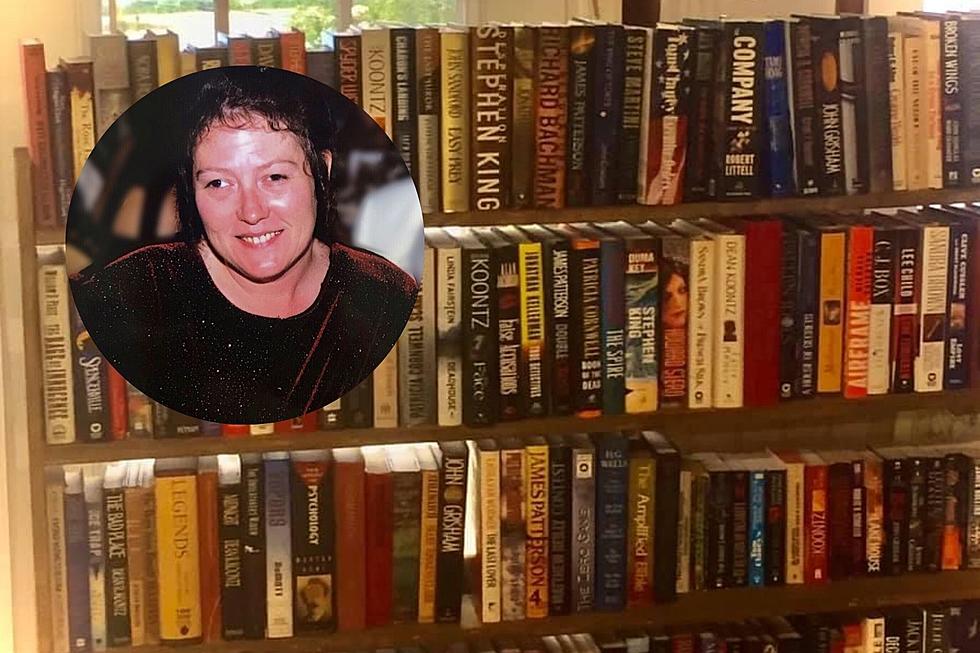 Wareham Campground's New Library Keeps Woman's Memory Alive
Photo contributed by Michelle Sarmento
A special new library opening up at Wareham's Maple Park Campground that aims to help others love reading as much as the person for whom it was built to honor.
"If you don't like reading, it's because you haven't found the right book yet."
That's what Cora Meyer would have said to you if you admitted that you were not a fan of her favorite pastime. Meyer was an avid reader, but her love of books extended beyond what someone else might consider typical.
Meyer had loved reading since she was a little girl and collected books throughout her entire life. Her collection grew so large that it became a bit of contention when it came time to move, knowing that the books would be moving with her. These books were her prized possessions and she could not part with them.
And although she preferred having a physical book in her hand, she grew to love the Nook from Barnes & Noble a decade ago as well. Her daughter, Michelle Sarmento told us that she easily had 2,500 books on one Nook and was gifted another one years later that held another 3,000 or so.
"My mother was amazing," Sarmento said. "She was very big on education, on reading, and adventure. In life, sometimes you want to escape whatever is happening and you can't. But she knew that she could with books for a little while. Even if it was only for a chapter."
Books Bound This Family Together
David Yates met Meyer 40 years ago and their first date was at the Portuguese Feast. Sarmento was only six years old at the time. The family grew closer and books were part of that bond.
"She would read to me, gift me books, and I even had my own collection growing up," Sarmento said.
Unfortunately, Meyer's story would come to an end after 62 years of writing it. She battled cancer not once, but three times, and was diagnosed with small cell lung cancer in February of 2019. She passed peacefully in her home on October 11, 2019, as a result of her third case with cancer.
"She was a real warrior when it came to fighting her cancers," Yates said. "Right up until the day she passed, Michelle and I were with her and she didn't admit it was the end. We were talking about the holidays coming up. She had the determination to live and that gave us the inspiration to do something big with her legacy."
Sharing Cora's Books to Also Share Her Story
Yates and Sarmento started brainstorming to figure out what they were going to do with the books and wanted to honor the memory of this beautiful soul and her passion for reading. They knew she would give the shirt off her back to help someone and deserved something special. Sarmento started by donating totes of books to the Dartmouth Council on Aging, but that didn't make a dent in the collection that Meyer had created.
With so many books to share, they knew that they didn't want to give the collection to someone who would sell them. To them, these books were priceless and could not be sold. Instead, they should be shared with the community free of charge because that's what Cora would have wanted. Their only profit is the joy they get out of sharing these books.
Since Meyer was a big fan of the Cape Cod Maple Park Campground and RV Park in Wareham, Yates suggested that they donate the collection there so that visiting families would have access to the book inside the main lodge. They would come in handy on rainy days and Cora would be happy to know that the books are cared for in such a special spot.
"I approached the Activities Director, Allison Fernandes LaCava, about the donation and she said yes without hesitation," Yates said. "What started out as a simple plaque to honor Cora's legacy turned into a full-fledged library. The whole Maple Park managing team is behind this. Tonya Kiestler and Kevin Walsh are co-managers of the campground and without them, it might not have been possible to do it like this."
Creating Cora's Lasting Legacy of a Library
The group waited until the cost of lumber decreased enough to buy the appropriate amount of wood for shelves. They got to work on the bookcase while Sarmento created a Facebook page. Cora's Library at Maple Park is her personal collection of books available to all who want to share in the love of reading.
Meyer didn't realize that her love of books would grow into something so pure and beautiful for the rest of the SouthCoast to share and appreciate. Each book has a stamp that can direct people to the Facebook page because the family wants her library to be a living, breathing thing as a way for people to interact and continue this legacy.
"Visit the page, share a photo of the book you are reading, and tell us where you are in the world," said Sarmento. "We want to see how far Cora's Library can reach!"
The dedication will take place at Maple Park on Friday, August 20 from 6 to 6:30 pm. The family will also live stream the ceremony on the Facebook page if anyone cannot make it there physically.
Cora's Library at Maple Park will be open in the Lodge every day from 8 a.m. to 10 p.m. Anyone who would like access to the library should contact the library Facebook page prior to your arrival and Yates will make the necessary arrangements.
"There is so much excitement and positive, radiant energy behind this creation," Sarmento said. "Cora is shining down upon each of us, and is absolutely loving this library."
Teacher of the Month Winners from 2020-2021 Academic Year
These teachers went above and beyond the job description to give their students a great school year despite a global pandemic. Read more about their stories below.
More From WFHN-FM/FUN 107