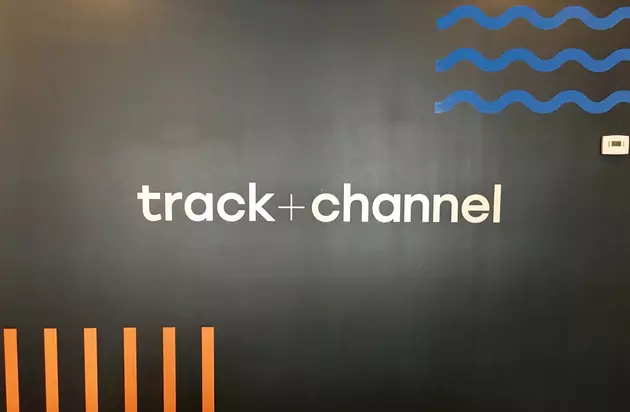 Unique Downtown Gym Officially Open In New Bedford [PHOTOS]
TSM/Gazelle
Located at 12 North 6th Street in the heart of Downtown, New Bedford, Track + Channel is a unique gym like no other in the area. Specializing in running and rowing, this cardio-packed facility brings a new energy to the downtown area.
The fitness center is made up of two rooms, one for rowing and one for running. Classes are held in both rooms throughout the day and led by instructors who teach rowing and running. Track + Channel has three owners- Ryan Dwelly (Director/Manager of rowing), Laura Parrish (Director of Marketing) and Lara Harrington (Program Director/Manager of running and owner at Boutique Fitness).
The staff at Track + Channel consist of Megan Doyle- who is the studio manager, as well as 5-6 running and 4-5 rowing coaches. All staff/coaches are 'Healthy Running' Ceritfifed with a 'True-Form' certification for running and 'IndoRow' certified to teach rowing.
So what seperates this gym from others in the Southcoast area? Check this out:
The rowing machines, called "Water Rowers" are locally made in Warren, RI and provide a comfortable and fluid pull compared to most fitness rowers. The machines are beautifully hand/wood-crafted for a modern touch and provides an effective workout.
The treadmills are a different story. These running machines not only provide healthy cardio, they also help with injuries and posture issues. No shoes are needed on the treadmills, running barefoot helps elimate those problems and makes the user a stronger runner.
"The machines are great for people who want to try something different and who are looking to get their cardio in. It's definitely an interesting new way to workout"- Laura Parrish, Director of Marketing
Parrish tells Fun 107 that she is stoked to be the first in New England with this type of fitness available to the community.
"We're super proud about this" she says. "Running and rowing is huge in the southcoast area. Being apart of the running and rowing communtiy as well as the business community itself is something we are all pasionate about".
Track + Channel are involved in the local 'Azorean Maritime Heritage Society'- a group/team of people who row Azorean whale boats.
"Both Ryan and Lara are part of the (Azorean Maritime Heritage Society) team, so it's a good place for practice and to get the community involved, " Parrish stated.
The hours of operation for Track + Channel are as follows (Row/Run Classes = 45 Minutes each):
-First class begins at 5:15 AM
-Last Morning class ends at 10:00 AM
10:00 AM- 5:00 PM = Open Gym
Evening Classes = 5:00 PM- 8:00 PM
-Last class begins at 7:15
To book your classes and sign up, simply download the free Track + Channel app in the store or go to 
TrackAndChannel.com
.
More From WFHN-FM/FUN 107