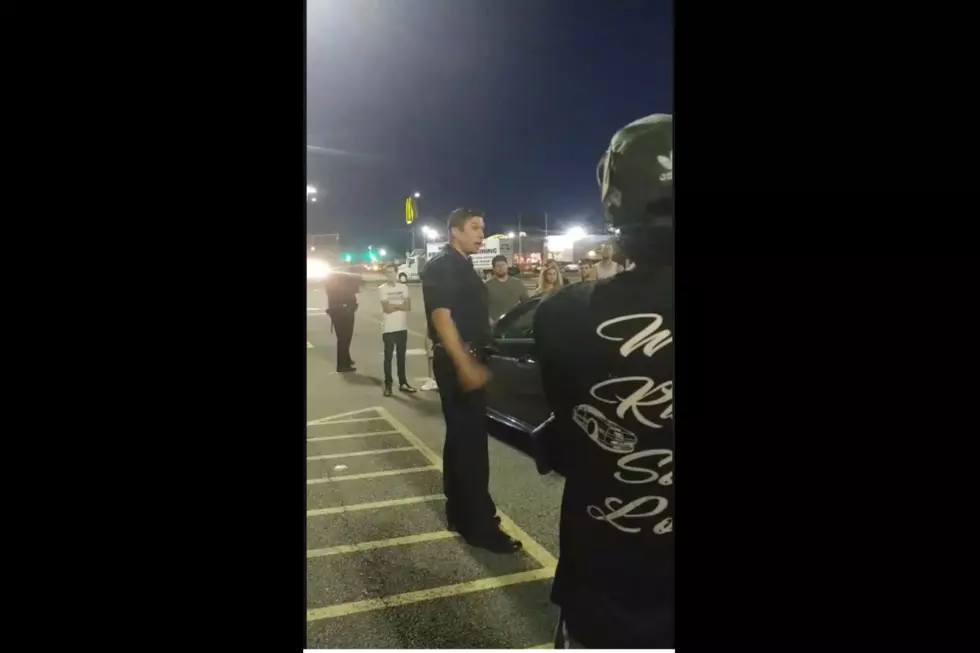 Unexpected Ending When Cops Confront Trespassers in Fall River
Soulliere C Michael/Facebook
It's still fresh on everyone's mind what happened last year when Fall River Police tried to break up a group of young people drag racing, when things took a sudden turn for the worse and a 19-year-old New Bedford man was shot and killed.
You have to wonder if that story was in the minds of this car crowd gathered in the abandoned parking lot of Sam's Club in Fall River when police approached them Friday night.
They told the cops that they were there to show cars and just "hang out."
The cop says that they are on private property and the company that owns the lot wouldn't want them there for liability reasons. He could also run all their plates to see if everyone has insurance and really nitpick the condition of the cars, as well as kick them out on a noise complaint due to the residents and businesses in the area.
Instead, the cop decides to strike a deal with the group. If they conduct themselves in a respectful manner and don't race, spin their wheels, or blast their music, "We'll see if we can be cordial and cooperate with one another."
"No loud radios. I don't expect you guys to sit here in silence. You guys wanna play some music, that's cool, just not over the top," he said. "I don't want to hear it down at the Battleship [Cove]."
Many people think that police are the enemy, but this shows that as long as you can follow and respect the rules, they are beyond reasonable.
More From WFHN-FM/FUN 107