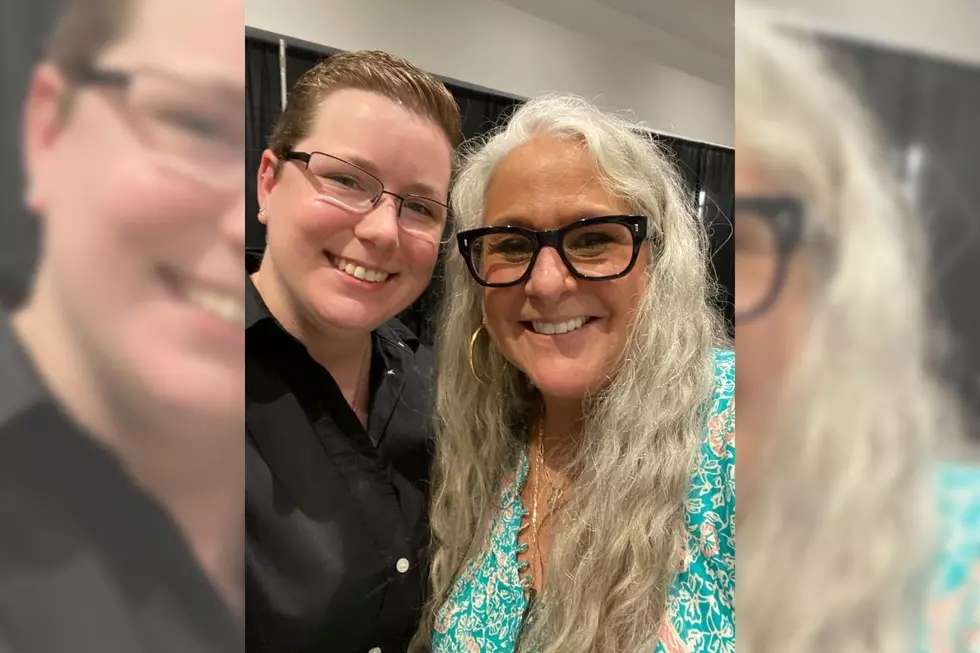 Taunton Woman Has Memorable Meeting With 'Friends' Co-Creator Marta Kauffman
Courtesy Elizabeth Robichaud
It's not every day you run into the co-creator of the TV show "Friends," but one Taunton woman got lucky.
Elizabeth Robichaud works for Bartending Service of New England and was hired to cater a private dinner party at Brandeis University. While she was there, Robichaud noticed a very familiar face and it was none other than Marta Kauffman, one of the genius brains behind the popular TV Show NBC sitcom as well as Netflix hit "Grace and Frankie."
Kauffman is an American television writer and producer alongside her longtime friend, David Crane. The Philadelphia-born Kauffman, 65, attended Brandeis in Waltham in 1978 so her presence made sense.
On May 22, the university hosted its first-ever Recommencement, during which Kauffman spoke and celebrated with the class of 2020 and 2021. In her speech to the graduates, she spoke about the lessons that they will learn and gave advice for the future. She talked about how the pandemic affected the graduates and how they should always stay resilient, proud, and passionate.
Out of respect, Robichaud waited until Kauffman was finished with her food and then kindly asked her for a photo. Kaufman agreed, took the photo, smiled, and then walked away.
"It was a dinner for about 75 people tops for doctorate alumni and nominees," Robichaud said. "She was their guest of honor and was very nice and down to earth."
It just goes to show that you'll never know who you're going to bump into, so keep your eyes peeled at all times.
Images From Friends: The Reunion
Official stills from Friends: The Reunion, which is currently available to stream on HBO Max.
Friends of Jack Foundation Casino Night
Check out these scenes from a Friends of Jack benefit earlier in 2022.
More From WFHN-FM/FUN 107