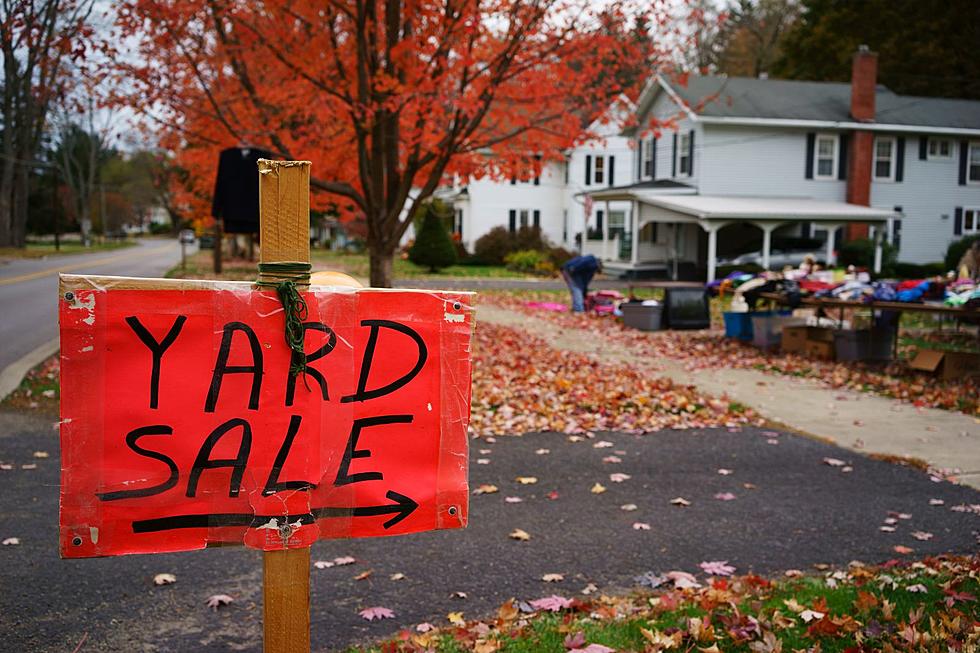 Epic Town-Wide Yard Sale to Set Up Shop in Acushnet Next Month
Canva
For the third year in a row, the town of Acushnet is gearing up for its town-wide yard sale to coincide with the annual Apple Peach Festival on Saturday, September 9th, and Sunday, September 10th.
In years past, the town has hosted unofficial yard sales during the festival weekend, but with the help of organizer, Kelsey Janak, the yard sale has grown in popularity and is slowly becoming a tradition all its own.
Making the Unofficial Acushnet Yard Sale, Official
Three years ago, after hearing about a town-wide yard sale in Carver from her close friends, Janak decided to get a feel from her own town about bringing one to Acushnet.
"I run the 'All Things Acushnet' Facebook page and I decided to ask about doing it," said Janak. "I asked about the traffic because that always seems to be the issue due to the Apple Peach Festival, but the community was very passionate about keeping it on the same weekend as the festival, so here we are."
What to Expect at the Town-Wide Yard Sale This Year
For its third year, Janak is excited to incorporate as many houses as possible and make an official map for shoppers to take full advantage of the town-wide experience.
"I like seeing the community come together," said Janak. "It brings other people into town and brings new people to the Apple Peach Festival that may have not gone otherwise."
So far, 52 homes have signed up for the yard sale, but Janak expects plenty more to hop on board. Last year, 100 homes participated.
Expect a few lemonade stands to pop up in town as well. Janak shared that some people do lemonade stands to donate to organizations, and this year, several people will be raising money for Porter Guillemette, the young Acushnet boy who's been battling an aggressive brain tumor.
If you are an Acushnet resident that is interested in signing up to appear on the official yard sale map, fill out the official form and follow the Facebook Event Page for updates.
How to Come Away With the Best Finds, Deals at Yard Sales
Are you looking forward to hunting through sale after sale this year? Yard sale season is back, and I've got some tips to help you find the items you're looking for while having a blast.
Massachusetts Top 25 Small Cities
These Massachusetts cities got the highest grades for livability.
More From WFHN-FM/FUN 107