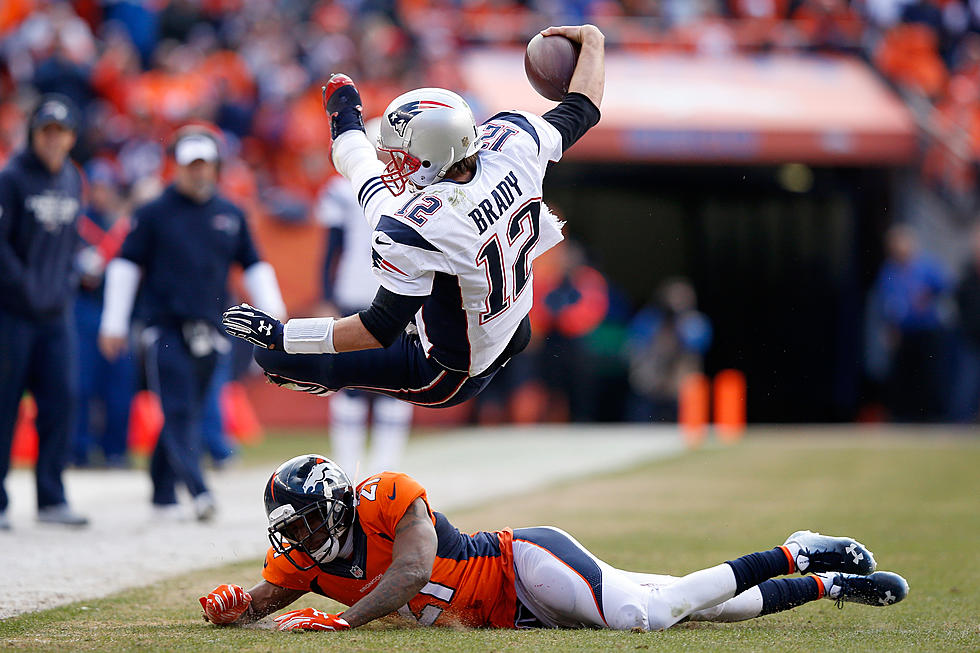 Tom Brady Doesn't Believe in the Madden Curse (But We Do)
Getty Images
Tom Brady took to Facebook to let his fans know he will be on the cover of the new Madden NFL video game. Do you believe in curses?
The Madden video game franchise has been the go-to game for NFL fans since it's release in 1990 on the Super Nintendo. Since then, however, the player who graces the cover of the video game's box art has ran into some... issues the following season.
2004: Michael Vick misses 11 games with a broken fibula after gracing the cover
2005:Ray Lewis tore his hamstring after 6 weeks of play, abruptly ending his cover season
2006: Donovan McNabb suffers a groin injury early in the season only to return Week 11... and tear his ACL.
Even as recent as last season the Madden Curse has loomed over the cover player. Rob Gronkowski of the Patriots saw all of 5 games due to an injury riddles season after he won a fan poll to be on the cover of the Madden video game.
So when Tom Brady took to Facebook to tell Pats Nation he will be on the cover, he tried to poke fun at our (justified) fears:
We'll still be crossing our fingers, just in case...
More From WFHN-FM/FUN 107