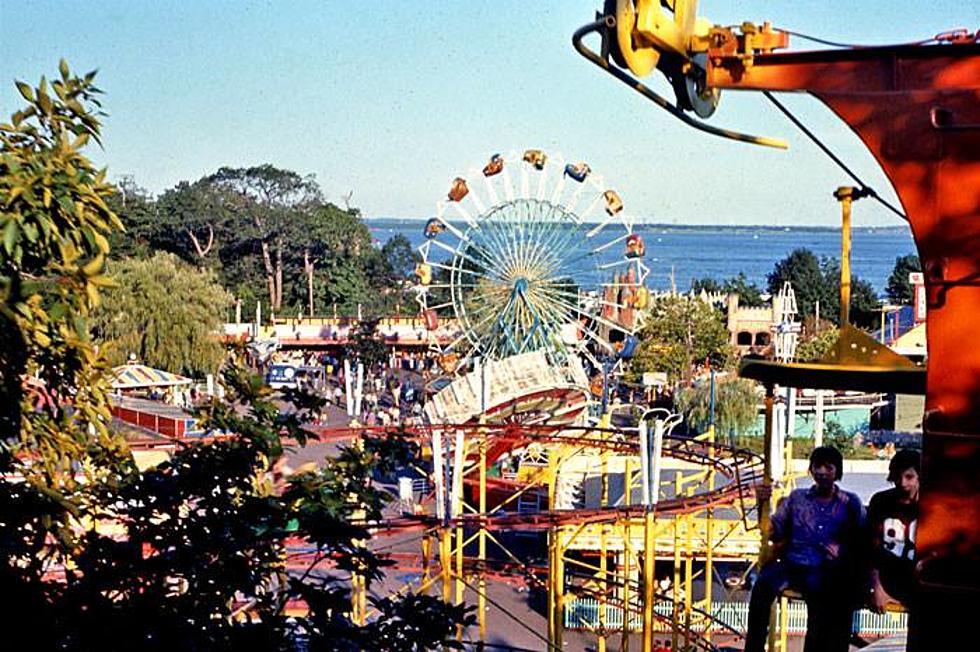 These Rocky Point Videos Will Give You Nostalgia Overload [VIDEO]
Rocky Point Park Facebook page
It's been over two decades since Rocky Point Park closed its doors for good, but these old home videos will take you back there in seconds.
Rocky Point Park in Warwick, Rhode Island was a destination for thousands of families from the mid-1800s through the mid-1990s. But nowadays the former theme park grounds are the sight of a 1.6 mile walking path with water views.
I have been many times with my family and the park is fantastic. They have a paved loop for bikes, strollers, runners or walkers, open field area for events and there are pieces of the old park still there too.
Like the Rocky Point arch and the platforms for the Sky-Liner ride.
But despite the former features remaining and the signs throughout the park featuring photos of the old rides and attractions, it is so hard to actually picture where everything was when I'm there.
I mean I remember the Corkscrew, the Cyclone and the Flume fondly. But where they were really located in the park I have a hard time picturing.
Not anymore.
Home videos from the mid-90s have shown up online and they helped bring everything about Rocky Point flooding back to my memory.
This video covers most of the old theme park, taking viewers around the midway, past my old favorite, The Musik Express, and even on some of the rides for a first-person look at Flume and more.
It reminded me just how woodsy the park used to be too.
It has been a long time since I really got to picture this theme park and the memories YouTube videos like these brought back were delightful.
Speaking of memories, how about the flashbacks these photos give you?
From 908 to the Regal Beagle on Acushnet Ave, these are the bars that are no longer with us but never forgotten.
More From WFHN-FM/FUN 107