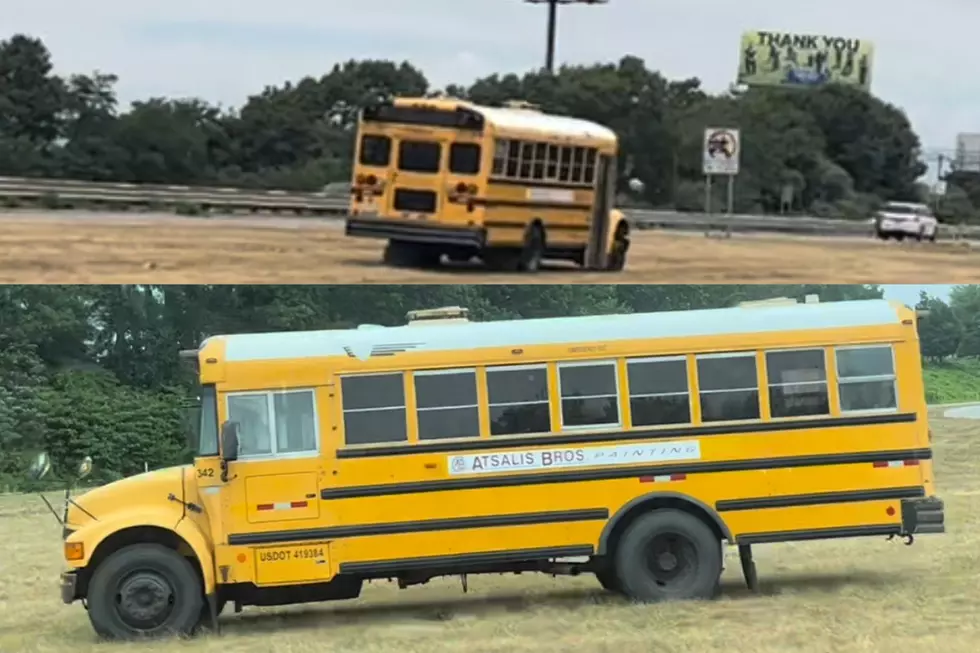 The Real Reason Behind the School Bus That's Been Sitting on Highway 140 in New Bedford
Gazelle/Townsquare Media
For the past week and a half, there's been a random yellow school bus parked in the most bizarre area and I couldn't understand why.
Unfortunately, the social media interactions to the story did not pass the vibe of the original article, but that was expected. Quite frankly, when I see comments like:
"Fun107 should fire you for this stupid post"- Jeff Bernard
"Are you really that desperate for news or just stupid?" -Dave Keiser
"Jesus, slow news day?" -Timmy Gohan
"Must be a sad life when you have to worry about a bus that's parked" -Matthew Tobin
"Boy, anything for a story!" -Gina Desrochers
"Mind ya business Karen!" -TJ Nunnelly
"I wasted 2 minutes of my life reading this. Why even bother posting this." -Leon Kennedy
I just keep scrolling, it's not worth my energy. I mean, good golly, what a bunch of cranky people! Thankfully, I could care less about the haters, but for the people who do give a hoot- here's the answer that was sent to me.
A listener by the name of Joel (no last name was signed) responded with the best explanation:
 "The abandoned school bus is not abandoned, nor is it for advertising. More likely it is used for cleaning up and changing clothing. Abrasive blasting is hazardous and per OSHA guidelines the company must provide showers, changing areas, and work clothing disposal receptacles for their employees. Atsalis works all over the place and probably has multiple offices while some may be unmanned if they have a job in the area they may temporarily man the office. Hopefully, some of this insight helps solve your mystery."
Now that makes a lot of sense and has calmed my curiosity. He then continued with more profound insight on the location of the bus.
"The bus's proximity to the current work area may be due to the centralized location for replenishment of water for showers and re-stocking of safety gear due to ease of access with on-ramp and off-ramp access on either side of the grassy median."
So, there you go, an answer for anyone who drove past the bus that was sitting idle for quite some time. Nothing wrong with questioning anything that appears to be out of the ordinary. It's a strange world we live in and I'm just looking for the back story.
For the rest of the keyboard warriors who didn't like the first article, I hope this one was at least worth your time. If not, then I promise you I won't lose any sleep, so roast away. My job here is done- onto the next SouthCoast mystery.
New Bedford and Fall River vs. Brockton
Here are five (or six) reasons New Bedford and Fall River beat out Brockton.
More From WFHN-FM/FUN 107