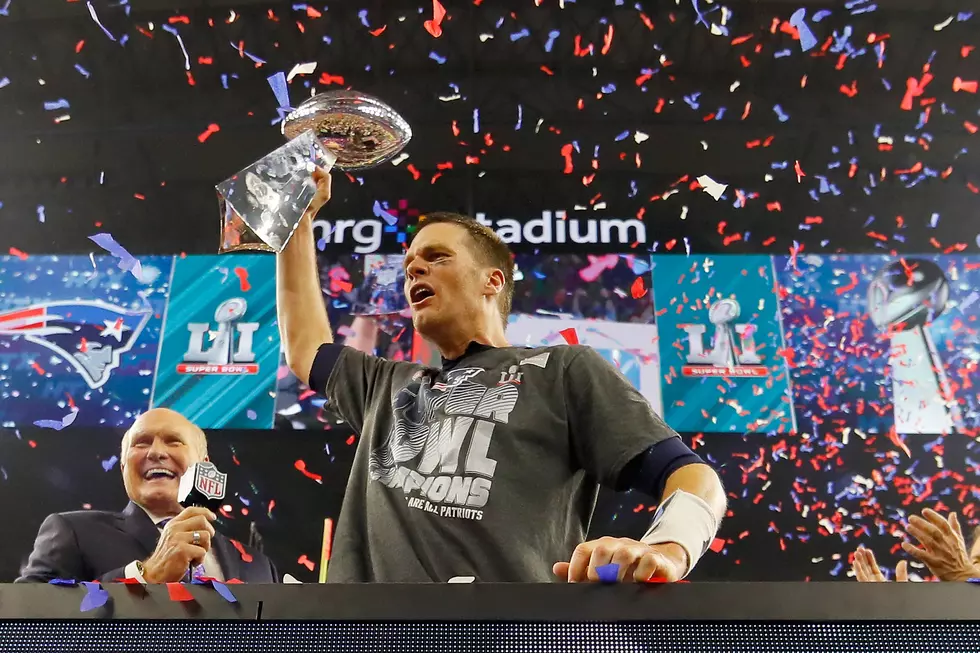 The Patriots Dynasty Is Nearing The End
Kevin C. Cox/Getty Images
I know this is going to rub a lot of people the wrong way but we need to be prepared!
We all know this run by the Patriots has been one of the greatest runs in the history of team sports. They're ALWAYS good and they're ALWAYS a favorite to win it all. That can't continue very much longer and there are a few signs popping up to show that it won't.
First and foremost let's stop acting like Bill Belichick and Tom Brady will be here until the end of days. They won't. Tom is getting older and acknowledges that retirement is creeping closer. Bill is 66 years old and who knows how much more he has left.
Secondly, the "Patriot Way" is starting to lose some of it's weight. There was a time when from the top of the franchise to the water boys were all working in lockstep with one another. Everyone was there to work and do their job and do it well.
Over the last couple of seasons more and more drama has leaked it's way out of the locker room. There appears to me a disconnect between some players and Bill. There's issues with players going to Brady's trainer Alex Guerrero and not the team trainers. We all know the reports about Brady going to Kraft about Garoppolo. We've seen the reports of Gronk and Bill definitely being less than close. The most glaring disconnect though, may have occurred during the Super Bowl. Malcolm Butler watched from the sideline and was visibly upset after being told just before the anthem that he wouldn't be playing. The team was split on how they felt about it and we still don't know what was totally behind that decision.
All that said, the Patriots are still in a great position to be great again this season, but beyond that who knows? Gronk was flirting with retirement this offseason as was Tom Brady. There's no one in place to assume those roles, especially considering that they're both the best in Patriots' history at their respective positions.
Let's also not forget that Josh McDaniels was already out the door, but came back presumably because of a nice added incentive. The promise that soon he'd be the new head coach?
Call me crazy if you want. I don't want it to end as much as you don't, but the reality is all good things eventually have to come to an end. It feels like the Patriots reign of terror might be next.
More From WFHN-FM/FUN 107