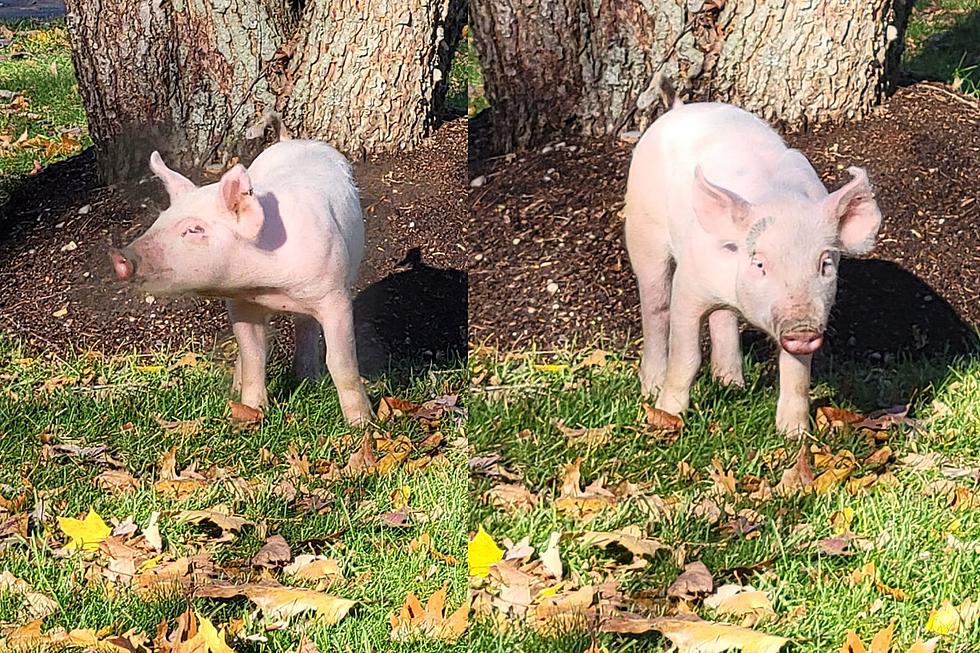 Swansea Pig That Escaped Slaughterhouse Was Accidentally Returned
Courtesy Jessica Perry Gallant
Anyone who has ever watched Charlotte's Web or Babe knows that pigs are more intelligent than we would assume. Not that a real-life pig would ever befriend a spider or have a knack at herding sheep, but they know a thing or two.
For example, when it comes to danger, pigs are very cautious and have a very distinctive way of detecting that something bad is on the horizon. That leads me to the story of the Swansea pig that almost got away.
A group of Swansea residents rallied together to try and catch a pig that was running around the neighborhood. No one wanted to see the pig get hit by a vehicle, and since it was clear as day that the pig was lost, "Operation Capture the Pig" was on like Donkey Kong.
Finally, after strenuous 45-minute game of cat and mouse, the pig was caught and this is where the irony comes to play: the pig belonged to a farmer who was preparing to have the pig slaughtered.
The intentions of the Swansea natives were to simply capture the pig and return it to its owner, but a happy ending turned south real quickly once they found out it belonged to Raposa Piggery on Locust Street. Within hours after Jessica Perry Galant and her husband had returned the pig to the farmer, it was confirmed that it was slaughtered not long after it was returned.
"I may be off ham for a week now," Gallant said. "It was kind of sad."
Not exactly the happy ending we were looking for, but again, that's the circle of life. Some are against it, some are for it. It's what balances out the world, depending of course on how you view it. I, for one, say bring on Thanksgiving.
SouthCoast Teacher Salaries From Lowest to Highest
According to the most recent reports of teacher salaries across Massachusetts (for the year 2019-2020), several SouthCoast school district are among those that pay the best. So how much are the teachers in your school district averaging?
More From WFHN-FM/FUN 107