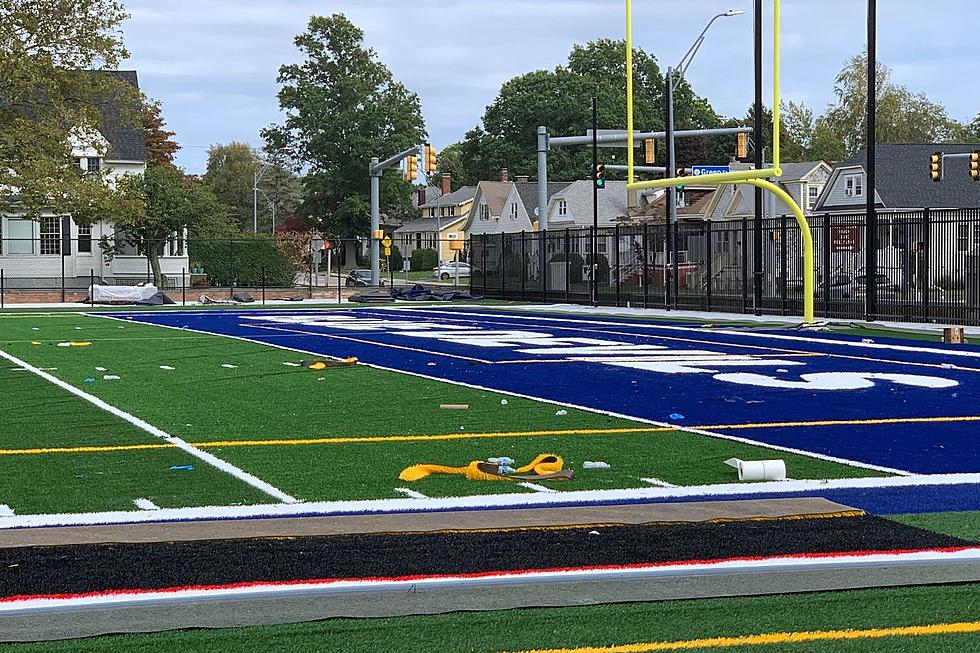 SouthCoast Thanksgiving Football Schedule 2021
Michael Rock/Townsquare Media
There may not be a Thanksgiving when high school football games are more appreciated than in 2021.
Thanksgiving is for family, food, and football – and not necessarily in that order. There's no better Massachusetts Thanksgiving tradition than high school football. It's a perfect storm of returning alumni, socializing, and players competing in their final games.
Most high school football players will never play in games watched by bigger crowds, and for most seniors, they will never play the game of football, competitively, again.
You can follow scores in real time right here with Fun 107's SouthCoast Sports Scoreboard.
Here is a list of high school football games, times and locations for Thanksgiving weekend:
The appetizer will be Old Colony against Tri-County Tech. The two tech schools kick off Wednesday night at 6 p.m. in Rochester.
Here are your 10 a.m. kickoffs for Thanksgiving morning. ABC 6 Meteorologist Chelsea Priest tells us that it should be on the warmer side for a Thanksgiving Day game, with highs on Thursday in the mid-50s.
Fairhaven at Dartmouth
GNB Voc-Tech at Diman
Bishop Feehan at Bishop Stang (Stang first Thanksgiving game on their new turf)
Bourne at Wareham
Seekonk at Dighton-Rehoboth
Case at Somerset-Berkley
Old Rochester at Apponequet
Finally, New Bedford and Durfee kick off at 10:15 a.m. in Fall River.
Good luck to all graduating seniors in their final Thanksgiving Day game! Play like a champion, and enjoy every single moment.
Friday Night Lights High School Football Action
Each week, we'll upload new photos from our Friday Night Lights featured game of the week.
More From WFHN-FM/FUN 107