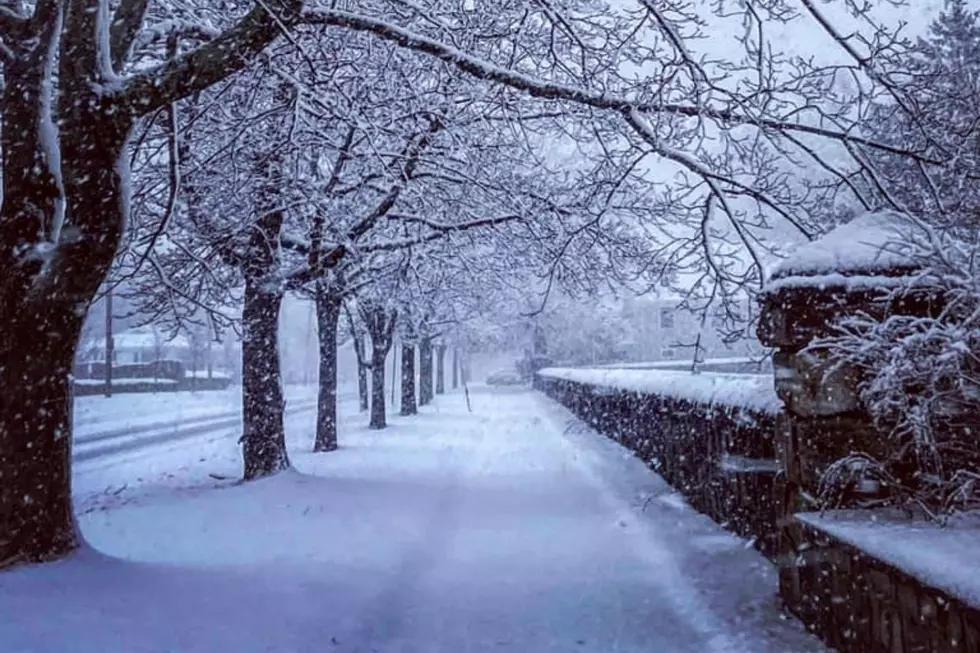 SouthCoast Super Bowl Sunday Snowstorm Photos
Courtesy Tara-Marie Harding
For some reason, Mother Nature has a knack for dumping large amounts of snow onto the SouthCoast during big NFL playoff games, but specifically on Super Bowl Sunday. It happened again yesterday. Although the snow totals weren't massive, they were significant enough to cause travel problems.
There were even some that reported power outages during the game (including me). Sure, you can stream the game for free on your phone, but depending upon your service the picture could get spotty. Also, the Super Bowl is not meant to be watched on a little phone.
I felt particularly bad for the plow drivers, Eversource and National Grid workers who had to leave the comfort of their warm homes to go out, clear the roads, and power the SouthCoast back up.
For the number of headaches that the snow causes, it was our first real-deal snowstorm of the season. Nearly making it to Valentine's Day without a snowstorm north of six inches of accumulation leaves no room for complaining.
In addition to weighing down tree branches that fell on power lines, the heavy, wet snow served as a glistening backdrop to the SouthCoast, which looked like a scene from Frozen.
We asked the Fun 107 audience to break out those cell phones and take pictures of their snow scenes. What we got back was astonishing. It's unbelievable the level of photographs that can be captured with an iPhone.
It was hard to pick out favorites, but we narrowed it down to our 20 top picks.
Super Bowl SouthCoast Snowstorm 2021
Enter your number to get our free mobile app
More From WFHN-FM/FUN 107