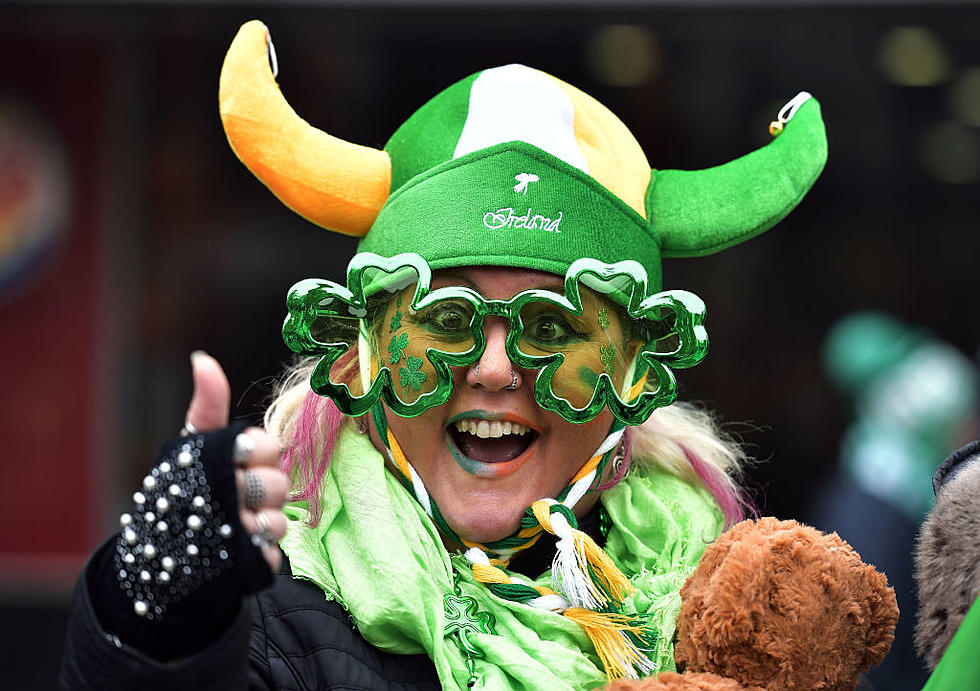 Some Irish Words SouthCoasters Can Drop on St. Patrick's Day
Getty Images
The green beer and the blarney flow easily on St. Patrick's Day, and many folks deck out in their favorite green duds to do the town. Wouldn't it be cool – and impressive – if you knew a few words in Irish that you could drop into the conversation?
Imagine the reaction if, out of nowhere, you begin spouting off like a little leprechaun or even St. Patrick himself?
Don't worry, I've researched it so you don't have to. Actually, I hunted down some Irish words and phrases on IrishStar.com, but I am only too happy to share them with you.
Here are a few quickies and then you can move on to IrishStar.com for some more complicated phrases complete with a pronunciation guide and you are on your own at that point.
Let's start with Ireland since that's what St. Patrick's Day is all about. The Irish say Eire. It's pronounced "Air-eh." Then there is the toast "slainte," which is similar to our "Cheers!"
Here is an essential word for all St. Patrick's Day revelers to learn in Irish: beer. The Irish say "Beir." But if you want to be sure to avoid any confusion in a crowded bar or pub, just yell "Guinness" and you'll be good.
I've provided you with the words to impress on St. Patrick's Day but be forewarned, the Irish accent is a bit tricky. You may want to put on a live Clancy Brothers album for practice.
There are an awful lot of folks in Massachusetts of Irish ancestry.
In any event, slainte, and happy St. Patrick's Day!
20 Stunning Photos of Ireland
Happy St. Patrick's Day Take a Virtual Tour of the Emerald Isle
Irish Rock Acts
More From WFHN-FM/FUN 107