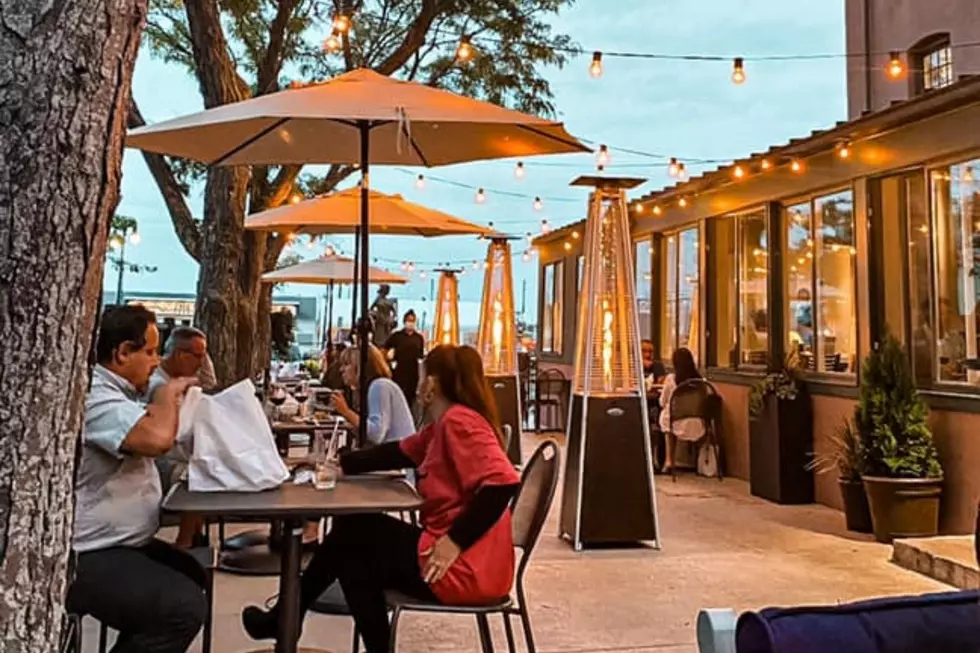 The SouthCoast Guide to Heated Outdoor Dining
Carmine's at Candleworks via Facebook
While the summertime allowed us to enjoy our meals outdoors comfortably, we're starting to feel the chill in the air and soon that won't be ideal. However, since eating outside is still considered safer than eating inside in terms of COVID-19, local restaurants are stepping up and doing their best to make sure their patrons are comfortable and safe. Plus, who doesn't want to dine alfresco well into the autumn months?
While the fall and winter may bring another season of social distancing, curbside pickup, and contactless delivery during the pandemic, at least we can stretch out the days of outdoor dining a little longer than we normally would.
This last week was beautiful out and I tried to enjoy time outdoors as much as possible. I grabbed dinner with a friend and chose to eat out on the patio and grabbed a table near the space heater, although we didn't even really need it. Best decision of the week. That crisp fall air was just what the doctor ordered.
We've mentioned this before, but we'll say it again. Most restaurants are severely understaffed right now and the dining experience at your favorite hot spot may not be the same as it was before the pandemic. Please be patient and kind. Restaurant owners, managers, and servers are doing their best to navigate through this. Remember the Golden Rule and treat others the way you want to be treated.
Here's a complete list of who has heated outdoor dining on the SouthCoast. If you are aware of a restaurant that we may have missed, kindly let us know so that we may include them. We will update this list as more information becomes available.
The SouthCoast Guide to Heated Outdoor Dining 2021
We compiled a list of all of the restaurants on the SouthCoast that offer heated outdoor dining. That's right. We did all the legwork for you. Now all you have to do is pick one and call to make that reservation so you can dine al fresco tonight.
More From WFHN-FM/FUN 107