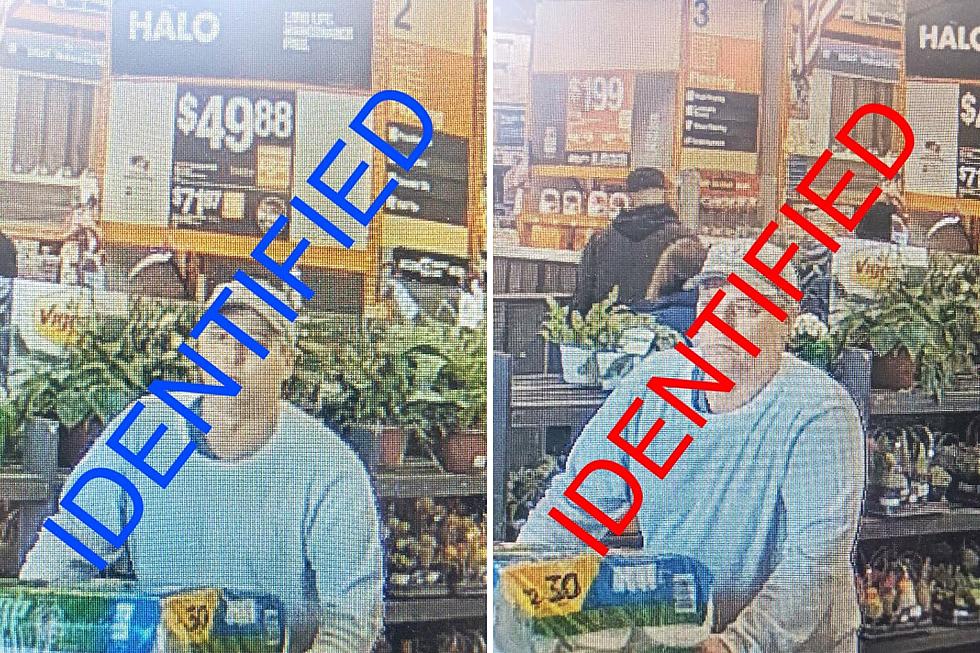 Somerset Police Identify Alleged Home Depot Shoplifter With Public's Help
Somerset Police via Facebook
SOMERSET (WBSM) — Somerset Police have identified a suspect in the theft of items from a local home improvement store thanks to social media tips from the public.
Earlier in the day on April 10, the Somerset Police Department posted on its Facebook page that it was seeking the public's help in identifying a suspect who had allegedly stolen from the Home Depot store on Grand Army of the Republic Highway.
According to police, the man allegedly walked out of the store with over $1,100 in items.
The department also dispelled the notion that big box stores don't suffer as much when people shoplift from them.
"Stealing from Home Depot doesn't make it any less important than stealing from a local business. A thief is a thief," the department posted. "Thieves don't discriminate, they are equal opportunity and steal from everywhere."
A short time later, the post was updated with the information that the suspect had been identified.
"You all NEVER disappoint! Thank you all," the department posted. "TWO hours. TWO! We are so grateful, so thank you."
"For those who feel they should be compensated, feel free to submit your timesheet," the department joked.
The Somerset Police Department has not yet identified the suspect or the full charges against him.
The SouthCoast's Most Memorable White-Collar Crimes
On the SouthCoast, it's not always drug dealing or catalytic converter thefts. White-collar crimes like fraud, embezzlement, wage theft, and bribery can cost hundreds of thousands, or even millions, of dollars. These locals thought they hit the jackpot....until they were caught. Here are some of the biggest or most memorable recent cases of people siphoning money from places they shouldn't.
The SouthCoast's Most Exciting Police Chases
Here's a list of some of the wildest police pursuits around the SouthCoast in recent memory.
More From WFHN-FM/FUN 107