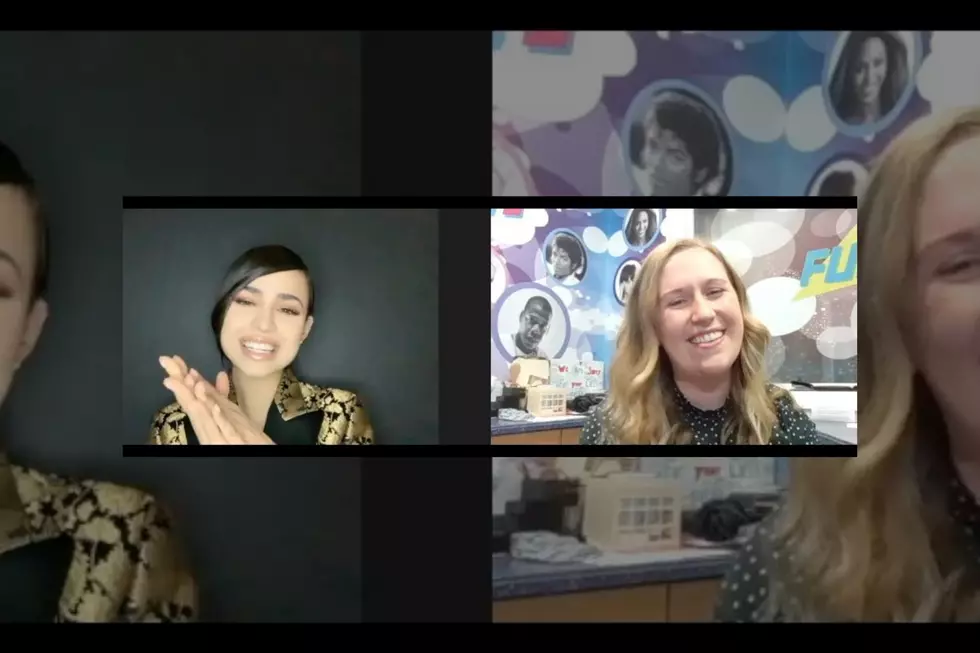 Sofia Carson Talks New Movie Shot During the Pandemic About the Pandemic
WFHN FUN 107 FM via YouTube
It kind of goes without saying these days, but 2020 was a year. The coronavirus pandemic forced people all over the world into lockdown, where we learned TikTok dances, baked our own bread, and binged just about everything on Netflix.
But for actress and singer Sofia Carson, 2020 kept her busy. From music and movies to multiple music videos, she did a little bit of everything amidst a crazy year, and said she was able to see firsthand how music and film connected people across the world more than it ever had before.
"That was a really beautiful takeaway from releasing music this year is kind of hearing how much the music was meaning to people, especially now," Carson said. "Music has always been my sanctuary, but definitely I've had the gift of being able to focus on writing music much more than I have in the past, so it's been beautiful."
Carson's released "Fool's Gold," her first single of 2021, in March and released, dare we say, a fiery music video to go along with it.
Carson was also part of the first movie to film in Los Angeles during the pandemic, a Michael Bay film called "Songbird," which is now streaming on Hulu. Fittingly enough, "Songbird" follows a couple (Sofia Carson alongside KJ Apa) in a near-future world where COVID-23 has ravaged the planet.
"Our director started writing ["Songbird"] on March 13, which I think was the day of or a couple days into the pandemic, and I think Michael Bay hopped on board pretty quickly after," Carson said. "I had my first meeting with him in June and I was cast two days before we started shooting, and we shot the movie in three weeks. A lot of the imagery and a lot of visuals are of actual Los Angeles during COVID, which is wild."
Although "Songbird" has many thriller elements that touch back to the current coronavirus pandemic, Carson said, at its heart, the movie is much more uplifting.
"My favorite part of the story though is that even though it is a thriller and it's about the pandemic, at the end of the day, you'll see it's a love story and it's a story of hope, and I think that's the most important thing that we can hold onto right now," Carson said. "But hope is in the air! It seems like we're at the end of this, which is amazing."
Carson hasn't announced any official plans for her return to touring post-pandemic quite yet, but she hinted that, like many other artists, she may be looking at this fall as an option.
"Everyone keeps mentioning that fall seems very likely, so I think that's what the plan is," Carson said.
Catch Kari's full interview with Sofia Carson below.
LOOK: TV Locations in Every State
The Cast of 'Friends': Then & Now
READ MORE: 25 Companies You Might Not Know Are Owned by Disney
More From WFHN-FM/FUN 107