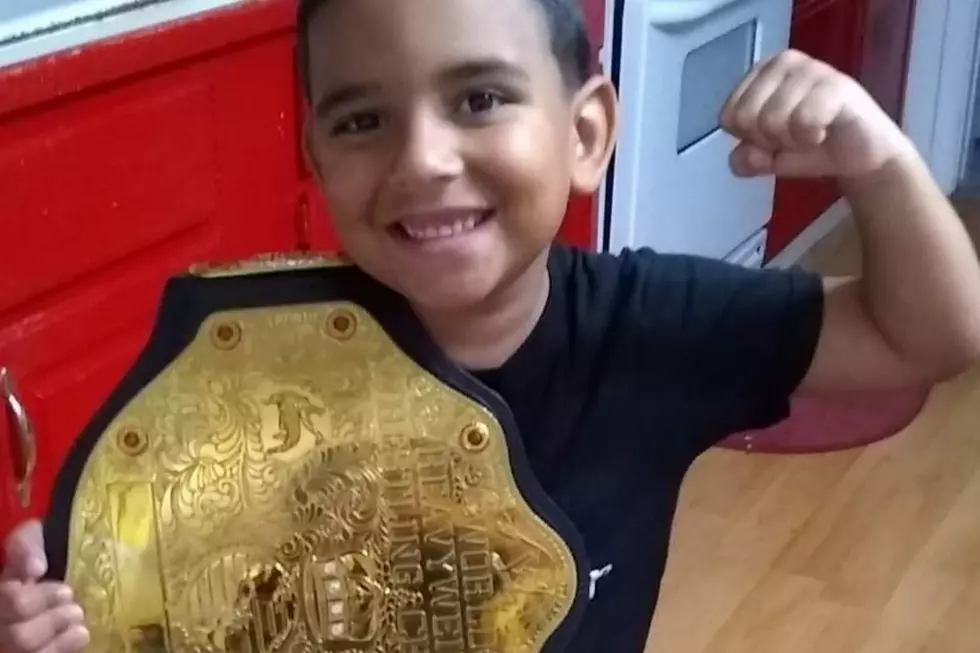 Six-Year-Old Fall River Boy Helping the Homeless for the Holidays
Courtesy Maritza Lima
If you're looking for that feel-good holiday spirit story, then you've come to the right article.
There's a six-year old boy in Fall River named Kobe Paiva who has the heart of gold. Kobe attends Henry Lord Community School and is in the first grade, where he is not only a standout student but an activist within his community, all at a very young age.
A prime example of good parenting, Kobe is very family-oriented and loves to give back when he can. This year, Kobe is looking to help out the homeless by collecting essential needs.
"I'm doing a toiletry drive to give back to the homeless shelter in the area," Kobe told Fun 107. "They don't have anything and that makes me sad and I figured that if we gave them things, then that would make them happy and that would make me happy."
Kobe started talking about his project around Thanksgiving with his mom.
"Around the holiday season, our tradition is to donate toys, and this year he realized there was a little more to that, so we went to the store to donate some stuff," Kobe's mother, Maritza Lima, said. "He then asked around to the family and friends and it's exciting to see that people are willing to help. As a mom, it melted my heart and I would love nothing more than to help him on this journey and path he has chosen from his heart."
Lima expressed just how proud of him she is and how this drive is going to take him places in life. Kobe has a very large blended family and an army behind him as well that supports a lot of things that he does.
"It means a lot to me, I try to teach my children more than just the schooling part," Lima said. "Kobe's just a regular six-year-old and there are core values that they don't teach at school, and I wanted to show Kobe that even the smallest gesture can change a lot of people's lives. I'm just trying to push the positives."
Together, Kobe and his mom started a Facebook group to get the SouthCoast involved by hosting a toiletry drive on December 19 to donate to a homeless shelter in the area.
"One toothbrush, one tube of toothpaste, anything will help," Lima posted.
In the meantime, if you cannot make it on the 19th of December, Kobe and his mom will be accepting donations throughout the time leading up to the big event. Simply reach out to ritzakobe@gmail.com and Lima will be happy to arrange a safe meeting for the toiletry donations.
I'll leave you with words to live by that came directly from Kobe himself, words that I too will cherish.
"Even if it is not a lot, it will make someone happy and that alone will make me happy," Kobe said.
Kudos, Kobe; here's to helping out a young boy whose focus these days is not on video games and what toys Santa will bring, but instead on lending a hand to our homeless community this holiday season.
Light Up SouthCoast 2020
Enter your number to get our free mobile app
More From WFHN-FM/FUN 107