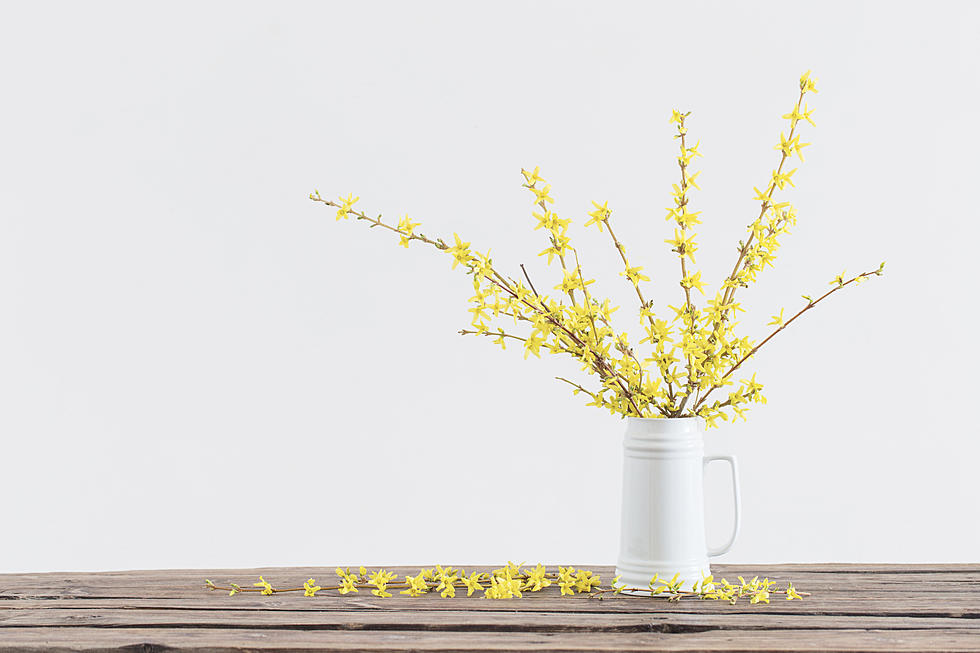 Simple Trick To Blooming Fresh Flowers In Your Home Now
Getty Images/iStockphoto
When you think spring, you tend to think of fresh flowers, green grass and plant life coming alive once again. Well, spring has technically arrived, but most of the outside world hasn't exactly gotten the message.
I love to garden when the weather is right. Growing my own flowers and vegetables all spring and summer is pretty satisfying, though it can be hard to wait for everything to start to grow.
Usually, at the tail end of winter, I get a little sick of waiting and use a super-simple trick to get myself some fresh blooms from some beautiful flowering trees.
In my yard, there are a few massive forsythia bushes, a small dogwood tree and a lilac bush. All of these plants (and a few more) can be bloomed early with one thing we all have: hot water.
Yes, something as simple as filling a vase with hot water can get you fresh flowers weeks before you would get them naturally outdoors. This is all you have to do.
Steps To Bloom Flowering Trees/Bushes in Late Winter
1. Cut off a few branches with visible buds forming on them from the main tree or bush.
2. Soak the branches in a vase full of hot water.
3. Change the water every day, replacing cold water with hot water once a day.
4. Set the vase out in the sunshine and watch the magic unfold.
In less than a week you should start to see flowers bloom. You can cut more branches throughout the late winter months to keep fresh flowers in the house until your garden starts to wake up.
It's also a great way to make an Easter centerpiece no matter what Mother Nature has in store for April.
Keep scrolling to see all the trees/bushes that can be bloomed early with just a little bit of hot water.
Complete List of Trees and Bushes That You Can Make Bloom Now
Ready for fresh flowers without having to buy them? Snip a few branches from the following trees and bushes, place them in hot water and watch things start to come to life.
More From WFHN-FM/FUN 107