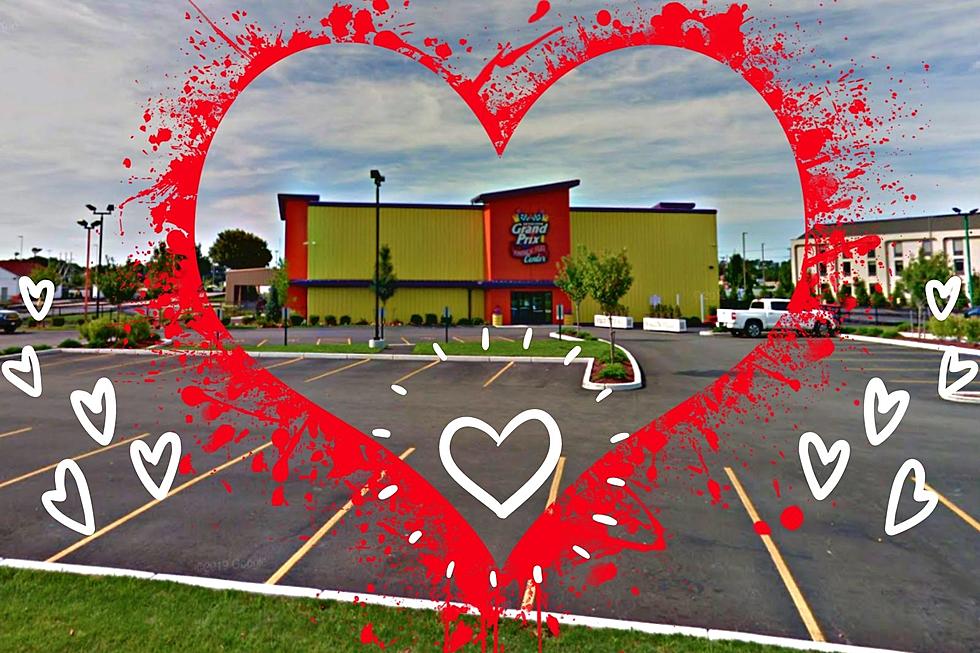 Seekonk Grand Prix Missed Connection Looking for Air Hockey Guy
Google Maps
One of the most entertaining online forums out there is Craigslist's "Missed Connections." I've always wondered if these people truly believe that their "love at first sight" posts will actually get seen by the person they've missed a connection with, but I also hope they find love in the end. It's a very unorthodox way to tell someone you're interested, but then again, nothing surprises me anymore.
Today, I bring to you a local missed connection from a Westport woman who is 100 percent certain she found her soulmate at the Seekonk Grand Prix – and I'm here to play matchmaker. Her one regret is that phone numbers weren't exchanged, but this missed connection is as bold as she'll go.
This is her story:
"I was at Seekonk Grand Prix today and the hottest guy kept eyeing me, you made it a point to go out of your way to chat a few times, but I honestly feel like you were too nervous to ask for my number or perhaps you felt like you didn't want to hit on me when we both were there with our kids. I need to know who you are, I can't stop thinking about you.
I know you were interested, I could feel it. You are so freakin fine. You had a tattoo of Gabrielle or something with Elle at the end on your forearm and wore basketball shorts and had a hat on. 
We first saw each other on the bumper cars. I went on with my son and you watched your daughter from the side. Then you were in front of us, but there were several people in the bumper boat line and you definitely kept making eye contact with me from a good distance away.
You talked to me a few times when we were in the arcade, once when both our kids were on the bungee jump thing. You noticed my son was scared and told me it was intimidating for him the first time he went up there too.
I was trying to get the ducky claw machine to work and it didn't grab anything the first time, so I swiped my card again and you told me it was a play till you win something game. I felt so dumb but was glad you could teach me your crane skills.
My son wanted to play air hockey and you were playing a game on the side of us with your daughter. Moments before you were about to leave, you walked towards me and I swear you were going to talk to me once more. You had a paper in your hand, but never pulled the trigger and left. Inside, I was begging that you'd come back, but sadly never did.
So, to the guy who helped the girl with the ducky claw machine and left when we were playing air hockey before asking for my number- I hope this finds you well and we're connected again. I don't get attracted to too many people, but when I saw you, I was instantly like 'Oh my good Lord'."
Well, Mr. Prize Claw in Shining Armor, I'll be the first to admit that this right here takes some real grit and I, too, hope you both are reconnected again. I understand it's sometimes nerve-wracking to ask a stranger out or to exchange phone numbers, but from what I'm hearing, I can truly feel some sort of spark, and I'm here for the love.
Here Is How To Blur Your Home On Google Street View
More From WFHN-FM/FUN 107