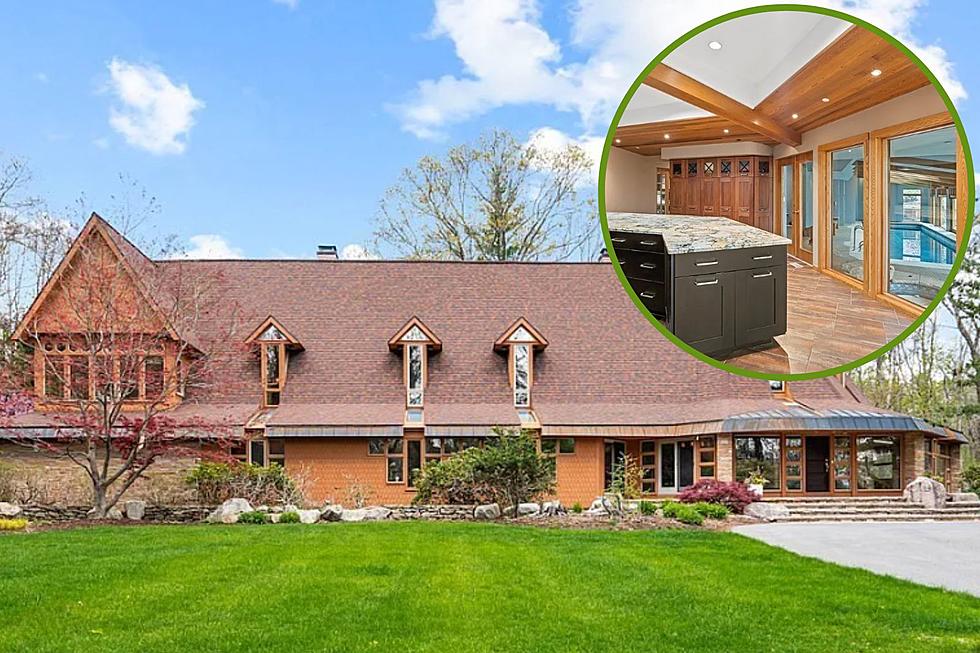 See Inside Southborough Home With So Many Odd Spaces
Dee Kerner/Compass
There's no doubt that this 10,580 square foot home on Sears Road in Southborough is stunning, but it's also a bit of a head scratcher.
Custom built in 1993 on seven acres of woodland outside of Worcester, this sprawling house uses every bit of its space to bring the outside in. In fact, some spots look like they literally should be on the outside.
There is lots of stonework throughout the $2.7 million home, plus plenty of wood features and windows, windows, windows.
The first owners clearly the loved great outdoors and according to the listing, the architecture was designed to reflect their desire to live in harmony with nature.
They have definitely accomplished this if you ask me, but in some spaces you just have to wonder if they went too far?
I'm sure other nature lovers will fall for this home's unique charms and those who hope to live in a secluded spot are bound to love it as well.
So many spaces offer nothing but woodland views and between the bedroom balcony and huge back deck, you have plenty of spots to get out into the fresh air.
Though if you want to stay indoors, there is tons of room for that too.
The house features a sauna, indoor pool, gym nook, wine cellar, billiard room, theater space plus a lighted tennis court outside. There is definitely a lot to look at in this house, but sometimes it's hard to tell exactly what you're looking at.
Keep scrolling to see what we mean.
See All the Interesting Features in this Sprawling Southborough Home
Sitting in the woods of Southborough is a home that has to be seen to be believed. There are so many interesting angles, weird windows and sunken sitting spaces it has something to make almost anyone say, hmm. And perhaps even make you ask why?
More From WFHN-FM/FUN 107