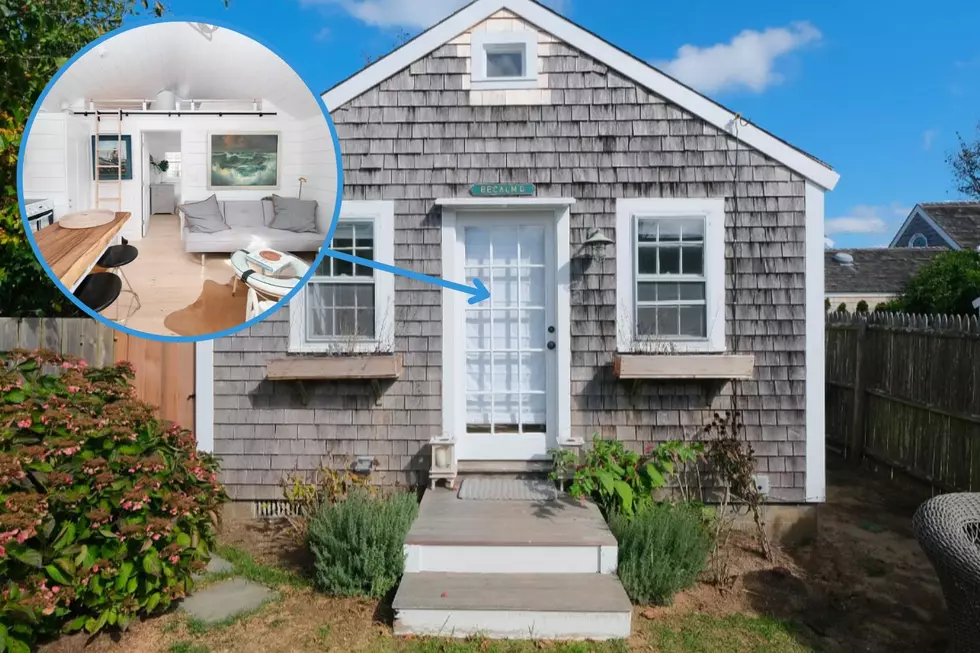 See Inside Nantucket Tiny House With Tremendous Price Tag
J Pepper Frazier II/J Pepper Frazier Co.
Tiny houses are usually a popular home option for those looking to save money and avoid a big mortgage. Not the case with the 360-square-foot home for sale at 2 Cabot Lane #A in Nantucket.
That's because this tiny house listed by J Pepper Frazier II of J Pepper Frazier Real Estate comes with a whopping $2.095 million price tag.
Hard to imagine spending that much money on such a small space. Do the math and it breaks down to $5,819 per square foot. Yet it's only a quarter-mile from the beach and less than a mile from the historic downtown and the ferry terminals. Ideal Nantucket location indeed.
But the biggest shocker of this tiny home to me, is the fact that it was part of a bigger historic Nantucket property that just sold last year. The main home at 2 Cabot Lane sold last October for $3.8 million and this tiny house was a cottage on the back corner of the lot.
Built in 1971, the  cottage got a makeover thanks to new owners. It includes a fully equipped and super-stylish kitchen, shiplap walls throughout the interior, a walk-in glass shower, and new heating and cooling systems.
Plus, you get cathedral ceilings, loft space and an additional 260 square feet of private yard.
It's still not much house for the hefty price, but it's a perfect investment property for someone looking to rent a vacation home on Airbnb or VRBO. Similar tiny homes on Nantucket rent for anywhere from $300-$500 per night and are booked nearly a year in advance.
One could certainly have their mortgage payments made for them if the rentals go well and have a Nantucket escape for themselves when they want to get away. And as these photos show, it's not a bad place to escape to at all.
Peak Inside the $2 Million Nantucket Tiny Home
Nantucket has some of the most expensive homes in Massachusetts, but it's the size of some of these homes that may surprise you. One tiny home with less than 400 square feet of living space boasts a $2 million price tag. So here's what that $2 million gets you.
More From WFHN-FM/FUN 107