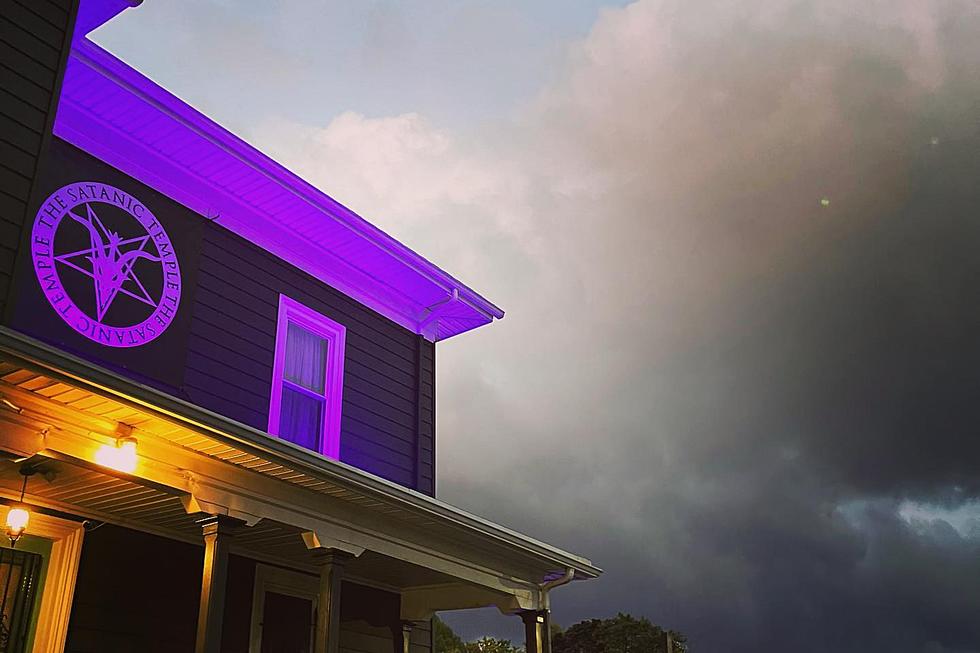 Brew Up a Unique Salem Experience This Fall at These Spooky Cool Spots
The Satanic Temple of Salem
So it's officially fall, and you're thinking about making the trip up to Salem. If you're looking for a spooky, festive and historical spot to spend an autumn weekend in Massachusetts, there's really no better place than this little city north of Boston.
Given Salem's painful past with the Witch Trials of the late 1600s, there's obviously a lot to do and see across the city that has to do with witches. Those who have visited before, and first-timers who do a quick Google search of what to do in Salem will first come across sights like the Witch House, the House of the Seven Gables, the Witch Museum and many other attractions the city has a-brewing.
You can also take a gander through the Peabody Essex Museum and take a guided tour of some of the city's spookiest spots. If you're lucky, you might even be able to catch a glimpse of the outside of Max and Dani's house from "Hocus Pocus" when the road's not completely blocked off. But when it comes down to it, sometimes you just want a taste of something a little different.
If you're looking for some not-too-touristy spots to visit during your next trip to Witch City, look no further. While we do have a few spooky recommendations, there are also a couple of must-sees on our list that don't require brave souls.
That doesn't mean you should leave the bravery at home though – You'll certainly need when it comes time to find a parking spot!
Brew Up a Unique Salem Experience This Fall at These Spooky Cool Spots
Everyone's heard of the usual Salem attractions, from the Witch Trials Memorial to the House of the Seven Gables. But if you're looking to visit some spots that many Salem visitors walk or drive right past without a second thought, you'll want to check out this list.
'Hocus Pocus 2' Sets Being Built in Lincoln, Rhode Island
Sets are going up at Chase Farm in Lincoln, Rhode Island for the filming of Hocus Pocus 2, although filming is still a few weeks away from the looks of things. Check out where the Sanderson sisters will soon roam.
19 Festive Corn Mazes in RI, Mass. to Weave Through This Fall
Do you love slipping on your rain boots, getting hopelessly lost in a maze full of corn, and celebrating your successful exit with a warm cup of apple cider? Well seat your butt on a bail of hay and get ready because you're in for quite the treat. 2021 has been a tumultuous year for farmers so far, and although some farms aren't opening their corn mazes this year thanks to the immense amount of rain Mother Nature brought us this summer, there are still some great mazes prepping the corn for the big debut.
More From WFHN-FM/FUN 107