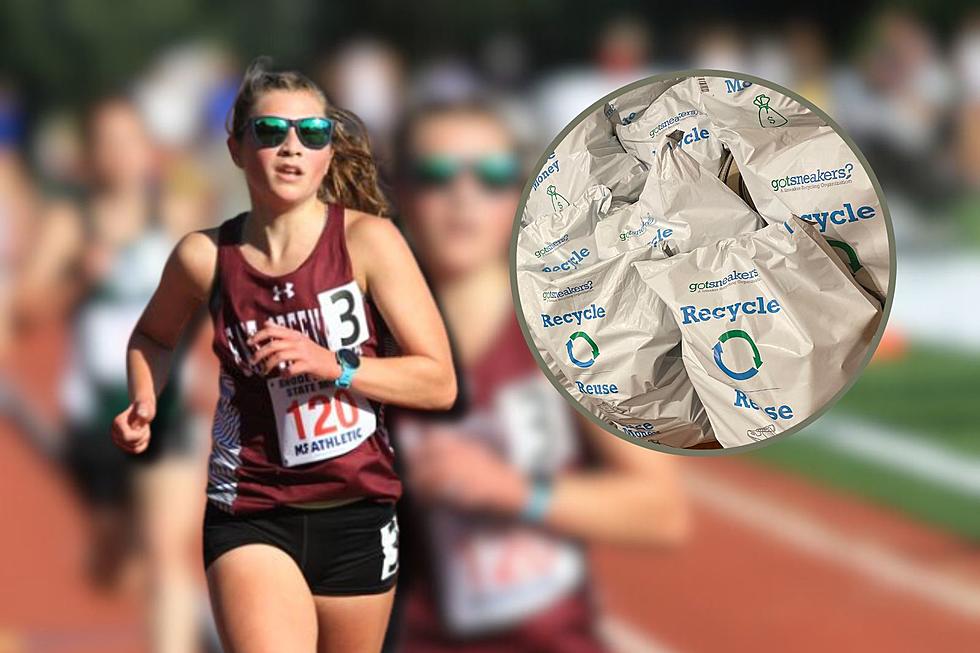 Rhode Island Senior Aims to Buy Hundreds of Shoes for Less Fortunate Kids
Courtesy of Allison Shunney
An East Greenwich, Rhode Island, athlete is looking to make a difference in the lives of others, and it all starts with a pair of shoes.
Rylee Shunney is a senior at East Greenwich High School and has spent her time there shining brightly on the track and cross-country teams. As a runner, she has laced up many shoes over the past few years, giving her the idea to spearhead a fundraiser of collecting used sneakers and cleats to be donated to those less fortunate.
"Being a runner, it became extremely apparent to me how many pairs of shoes I go through and how when I am done with them, there is still a lot of worth left in the shoe," Shunney said. "Rather than leaving them in my garage to collect dust, I decided to start something that doesn't require anyone to spend any more money to help the cause, but rather repurpose the items that they no longer want."
GotSneakers, A Sneaker Recycling Program
Shunney decided to take her efforts to GotSneakers, a free sneaker program that helps to make sure shoes are properly recycled or donated when possible, with a mission of cutting down toxic chemicals, as well as cutting down manufacturing demands, which will ultimately cut down CO2 emissions.
"The process of manufacturing sneakers produces large amounts of CO2 which contributes to the serious effects of climate change and global warming," GotSneakers said. "Recycling and reusing sneakers keep sneakers out of landfills, reduces the need for manufacturing new shoes and sneakers, and supports a growing circular economy."
The values of GotSneakers aligned perfectly with Shunney's. She aims to collect as many pairs of shoes and cleats as possible.
Rylee Shunney's Mission
Shunney aims to collect 500 pairs of shoes by May 31. She has set up drop boxes at East Greenwich High School, the AMP Training Center, and Cole Middle School for people to drop off sneakers and cleats. Don't even worry about their condition, either.
For shoes that will be recycled, 25 cents will be donated to Shunney's cause. For shoes considered in excellent condition and to be reused, $7 be will donated. Shunney will then use the money raised to purchase shoes for less fortunate kids in Rhode Island.
Shunney's philanthropic spirit will take her far in life as she continues to make a difference along the way.
To donate a pair of sneakers or cleats, drop them off at any of these locations by May 31.
East Greenwich High School
300 Avenger Drive, East Greenwich, RI 02818
AMP Training Center
816 Middle Road, East Greenwich, RI 02818
Cole Middle School
100 Cedar Ave., East Greenwich, RI 02818
Best SouthCoast School Districts For Athletes
There are lots of different ways to rank SouthCoast schools, student-to-teacher ratio, test score results and more. Though for hundreds of student-athletes, one way may mean more than others.
New school data from across the state has ranked schools by their sports programs and here is how school districts on the SouthCoast stack up.
2022's Top Ten Best High Schools on the SouthCoast
Wondering where your local high schools ranks on the SouthCoast? These are the top ten schools in the area for 2022.
More From WFHN-FM/FUN 107