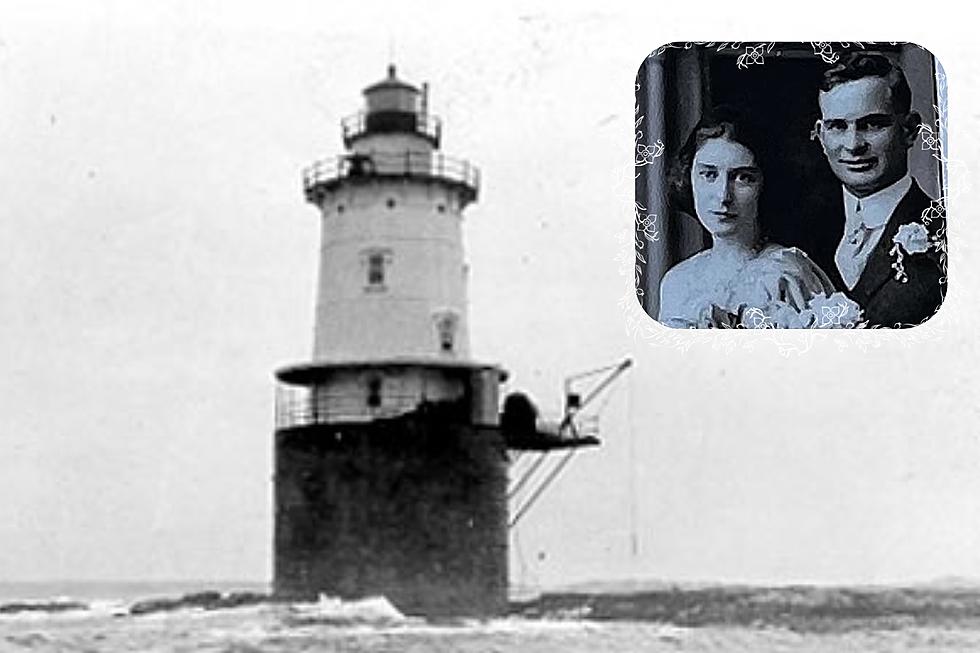 Rhode Island Lighthouse Keeper Washed Away in 1938 Hurricane
Barry Richard/Townsquare Media; Public Domain via Wikipedia
There are hurricanes, and then there is the Great Hurricane of 1938, the storm all other New England storms are measured by.
There was no Weather Channel or Doppler radar back then to warn the people of Southern New England about what was in store.
On September 21, 1938, the storm roared ashore first over Long Island and then over Southern New England with sustained winds of 121 miles per hour and gusts topping 180 miles per hour.
The storm produced a peak storm surge of 17 feet above normal high tide at Rhode Island and 50-foot peak wave heights at Gloucester, Massachusetts.
As the seas were building, Walter Barge Eberle, assistant keeper at Whale Rock Lighthouse off Jamestown, Rhode Island, set out from the mainland to relieve lightkeeper Dan Sullivan. Eberle arrived early for his shift to allow Sullivan to get to shore safely. After all, a storm was brewing.
Neither man knew that a historic hurricane was bearing down on New England's south-facing coastline.
Sullivan made it safely to shore. Eberle was never seen again.
The storm tore the base of the Whale Rock Lighthouse to pieces. The cast iron tower washed away, as did Eberle. The remains of the lighthouse are on the seabed. What remains of the base can still be seen offshore during low tide.
A Newport native and 20-year Navy veteran, Eberle left a wife and six children behind. He was one of more than 700 people who died when the Great Hurricane of 1938 caught the Northeast off guard and unprepared.
A sign board commemorating the incident stands at Beavertail State Park in Jamestown. A bronze commemorative plaque is displayed at the Beavertail Lighthouse Museum on the property.
The 15 Coolest Lighthouses Along the SouthCoast and Cape Cod
There is no shortage of beauty along the SouthCoast and Cape Cod and adding to the natural beauty of the shoreline are historic lighthouses, each with its own unique story. Let's take a trip down the coast and shine a beacon on 15 of the coolest lighthouses in the area.
Nautical Home With Personal Lighthouse For Sale on The Cape
It doesn't get much closer to the beach than this unique Cape property with a personal lighthouse. Nautical themes are everywhere in this house on the Hyannis Harbor.
More From WFHN-FM/FUN 107