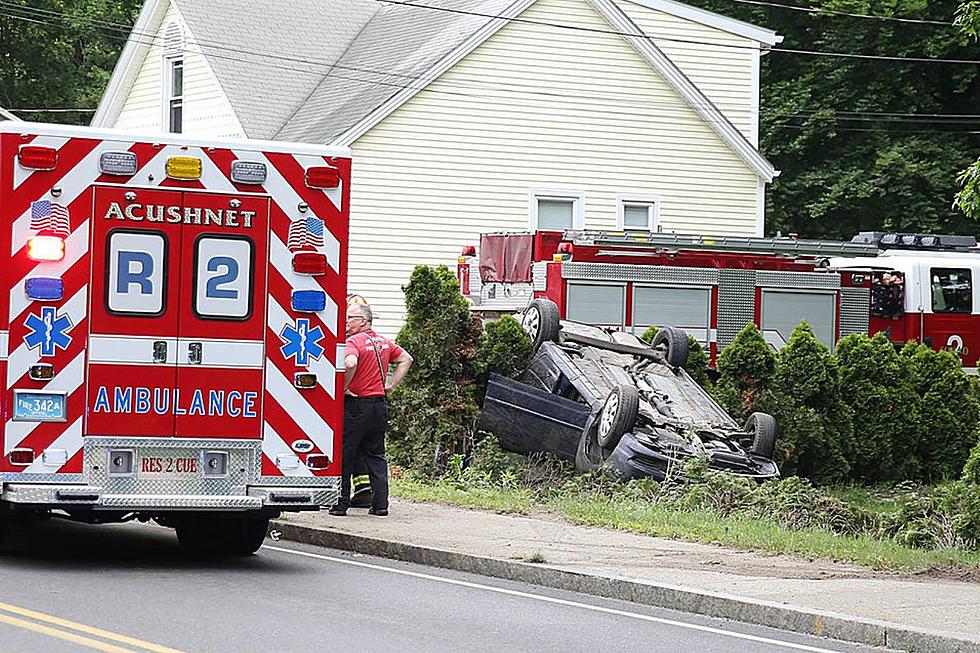 Rhode Island Beats Massachusetts for Worst Drivers
Courtesy of Ed Pepin
An interesting article in Forbes used hard data to determine where America's worst drivers live. The article utilized a formula to determine the states packed with the worst drivers per capita. Data such as the number of drunk drivers, fatal accidents, texting while driving, drowsy driving, etc., were used to rank the states from 1 through 50 (No. 1 being the worst of the worst).
Without looking at the results I predicted that Massachusetts and Rhode Island would live in the top 10.  All day. Boy, was I wrong.
All my life I've heard about how bad Massachusetts drivers are. Guess what? It's fake news.
Rhode Island and Massachusetts both rank in the bottom six. If you thought Massachusetts drivers were bad, in actuality they rank nearly dead last for the worst drivers. We in the Bay State came in at No. 48.
What About Massachusetts vs. Rhode Island Drivers?
In my anecdotal experience, I thoroughly believe that Massachusetts drivers are far worse. That's coming from a guy who was born and raised outside of Boston and has lived his entire life (minus the college years) in Massachusetts.
Maddie, my Fun 107 morning show cohost and a Rhode Island girl, was also tougher on her home state. She says she finds Massachusetts drivers to be very aggressive (valid). However, she says Rhode Island drivers are just plain stupid, which is much worse in her mind.
Living on the SouthCoast, we are in a unique position to really judge the Massachusetts vs. Rhode Island driver debate. When we brought this up on the air this morning, we had a number of callers weigh in with their opinions.  Many of them drive for a living between the two states. Surprisingly, most of them believe their home state is worse.
These Popular Content Creators Call Massachusetts and Rhode Island Home
From Dartmouth to New Bedford to East Greenwich. These Massachusetts and Rhode Island locals keep millions of people engaged all over the world.
The SouthCoast's Biggest Driving Pet Peeves
What annoys SouthCoast drivers the most? We asked SouthCoast residents to tell us their biggest driving pet peeves, and we could not agree more. Take notes, Massachusetts drivers!
Gallery Credit: Kari Jakobsen
20 SouthCoast Massachusetts and Rhode Island Dishes That Deserve to Be Featured on the Food Network
Take a dive into the freshest seafood dishes, Italian specialties, Portuguese favorites and much more for these signature SouthCoast dishes that are so good, they deserve to be featured on the Food Network.
Gallery Credit: Gazelle
More From WFHN-FM/FUN 107