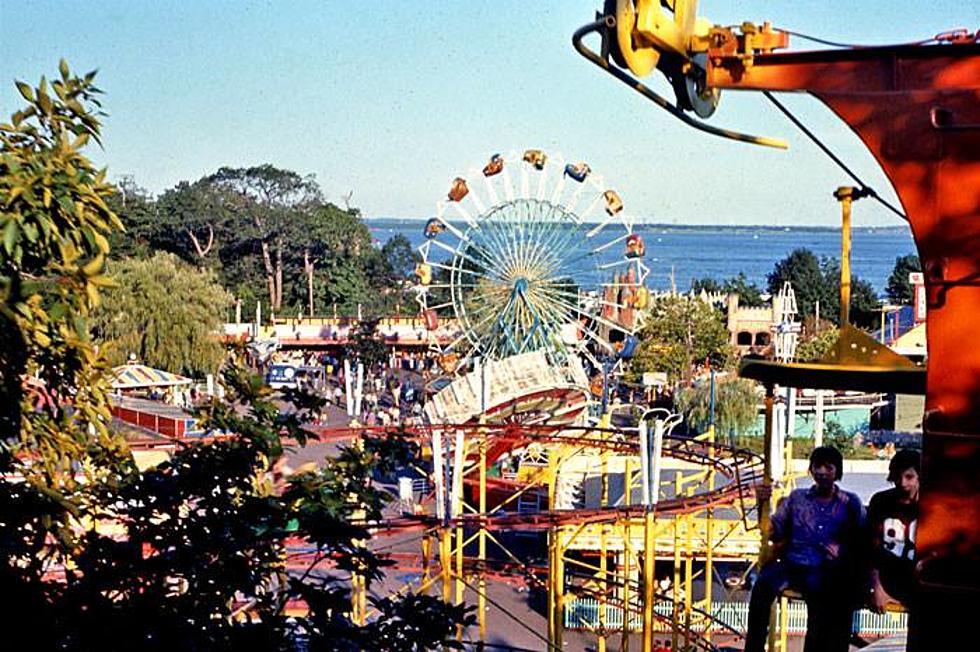 Relive Your Childhood Memories with This Rocky Point Exhibit [PHOTOS]
Rocky Point Park Facebook page
The Rocky Point exhibit is officially open at the Warwick Center for the Arts and there are some really cool pieces of memorabilia you can see.
The park has been closed for decades (which is crazy to think about), but pieces of the park are still out there and a couple of collectors are sharing their finds with the public.
Jason Mayoh and Sean McCarthy are showing their Rocky Point stuff in Warwick through June 27 and here's a taste of what you'll see when you go.
There are so many memories, like the actual signage from the Shore Dining Hall. They even have the plates and silverware.
There's also park benches and even an old phone booth. Maybe it was the one you used to call your mom for that ride home.
They have lots of posters, old wristbands and tickets from the park.
Plus staff shirts and even pieces of the games and old rides
The biggest collection is definitely from the House of Horrors ride. They've got signs, pieces of the building and even those classic monster cars you'd ride in.
It's a pretty sweet collection of stuff and the guys are nice enough to put it on display for all of us to take a walk with down memory lane.
You can see it yourself through June 27 at the Warwick Center for the Arts.
More From WFHN-FM/FUN 107