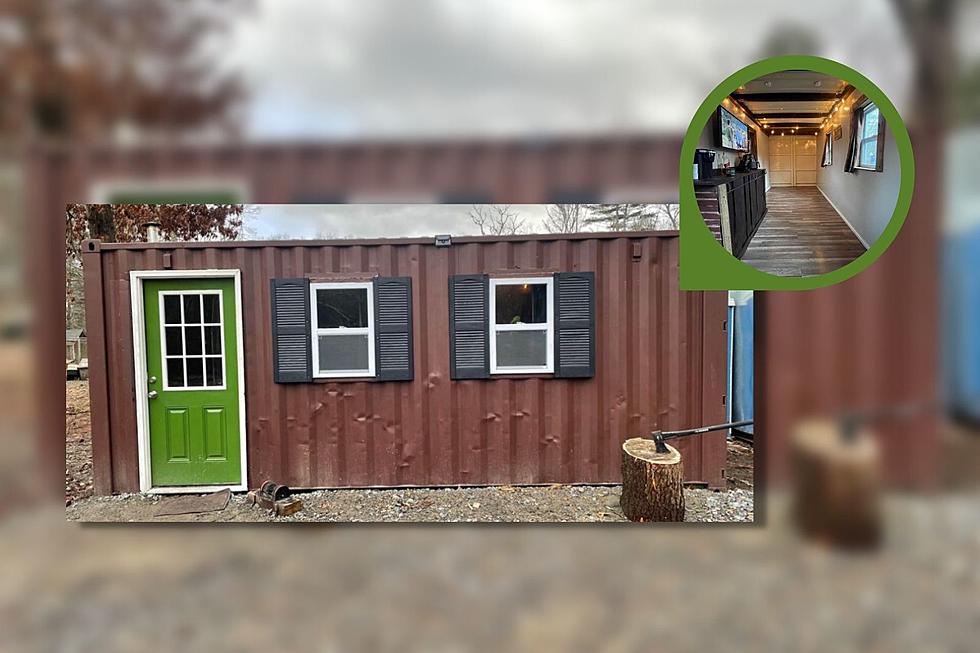 Rehoboth Company Converts Shipping Container into Charming Tiny Home
Alek Donovan/Facebook Marketplace
While some people desire over-the-top and extravagant, others prefer a simpler way of life, and one Rehoboth company is cashing in on the minimalistic trend.
Rehoboth's Bob Sullivan thought he was going to be stuck with his newly-renovated shipping container, but after posting it to Facebook Marketplace, he soon realized the value in upcycling.
Sullivan, owner of Contracting by Titan Incorporated, took on a project of renovating an eight-foot-by-20-foot shipping container for a client. Unfortunately, the client backed out, leaving Sullivan and his crew with a totally renovated living space on their hands.
They decided to post it to Facebook Marketplace, and it was the best decision he could have made.
"The feedback has been astronomical," Sullivan said. "We're going to start rolling out more…we've got another one coming."
The original plan for the renovated container was an office, but then the crew decided to make the interior a little more rustic, leaving the options open for a potential buyer. With access to towing, the container is extremely easy to move, making it possible for the buyer to "break ground" in any area code they choose.
This container has sparked a new avenue for Contracting by Titan, as inquiries continue to pile in for this unique style of living.
The next project is a 40-foot container.
"It's going to be a two-foot rise with windows and all sorts of stuff," explained Sullivan.
When you take a peek inside, you are going to be shocked at what the inside of a shipping container can look like.
Rehoboth Tiny Container House Is a Minimalist's Dream Come True
If you're in the market for a new home and a simpler way of life, you may want to consider this humble abode in Rehoboth. The best part? Move it to whichever zip code you like.
More From WFHN-FM/FUN 107