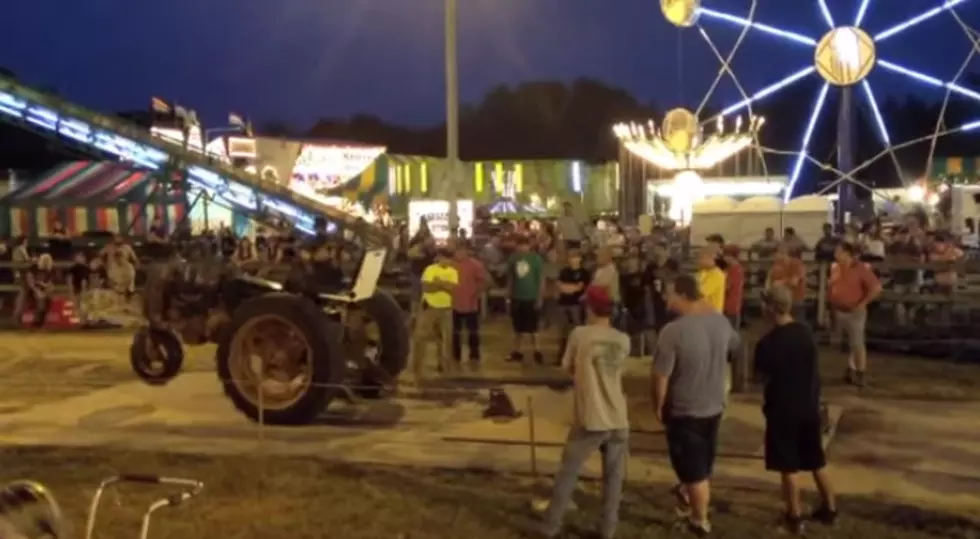 Quick Guide to the Westport Fair
coolk9z via YouTube
The Westport Fair opens tonight and we have your quick guide to how to navigate to make the most of your trip to the sticks. 
If you've never been to the Westport Fair before, it basically combines everything you love about going to a carnival with everything people love about living in a farm town. There's rides, games, fair food, tractor pulls, pig races, and a good old-fashioned chicken BBQ.
Parking can be a little tight, sometimes it gets a little crowded on busy nights, and there's lots happening so we wanted to give you a cheat sheet.
Gate opening schedule: Wednesday 7/18: 6 p.m., Thursday 7/19: 6 p.m., Friday 7/20: 6 p.m., Saturday 7/21: 11 a.m., Sunday 7/22: 8:30 a.m. Truck Pulls Only (12:00 p.m. full fair) You can find the full schedule of events here. 
Ticket prices: Admission is $5, children under 12 are free! There is no admittance after 10 p.m., even if the tractor pulls are running late.
Parking: Parking in the designated lots are filled on a first come first serve basis. Be prepared to wait in line on Pine Hill Road (coming from either direction) to pull into the lot, especially on Friday and Saturday nights. It can be tricky getting in and out so bring a little extra patience OR stay until the end of the tractor pulls which sometimes go until midnight or later. If the lots are full, people will begin parking along the road. It's not uncommon to have to walk a half mile or more to get down to the fairgrounds. And please don't be the person who blocks someone's driveway or parks on their lawn - not cool.
Food: Basically every kind of fair food you can imagine, plus Portuguese food, beverage trucks, and the chicken BBQ on Saturday night. Tickets for the chicken BBQ do have to be purchased in advance. There is NO alcohol served on the fairgrounds so stop and grab a beer beforehand if that's your thing.
Additional Attractions: There will tons of animals under the animal tent, most of which you can pet and sometimes even feed. Goats, cows, pigs, all the farm critters that make for great photo ops for little ones! There are floral arrangements, craft vendors, antique shows, and arts and crafts so even if the tractor or truck pulls aren't your type of fun (which they should be everyone's cause they are so fun), there is plenty to do.
More From WFHN-FM/FUN 107